World's largest food company says food prices will rise further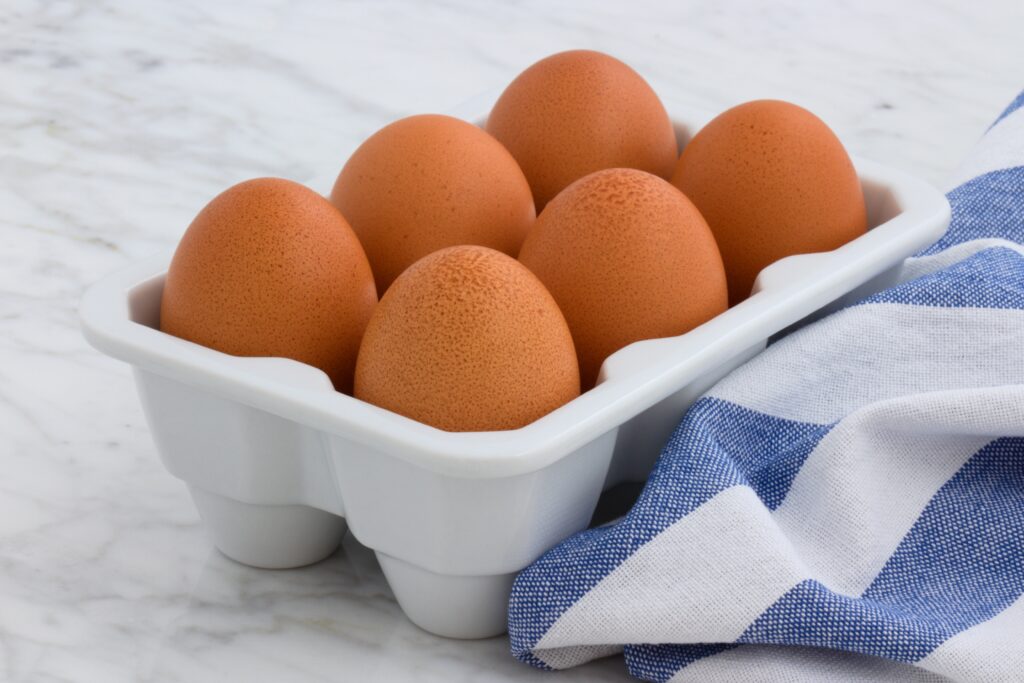 Nestlé, the world's largest food group, says the price of basic goods will rise further this year, adding to a series of warnings from consumer giants about more pain to come for beleaguered households as food prices rise further.
The maker of Nescafé coffee and KitKat chocolate bars increased prices by 8.2% in 2022, but said this was not enough to compensate for an increase in its own costs, which had cut into profits.
"We are still in a situation where we are repairing our gross margin and, like all consumers around the world, we have been hit by inflation and now we are trying to repair the damage that has been done," said Nestlé's CEO. Mark Schneider on a call with reporters on Thursday.
Price increases will be "very targeted" and implemented only where "input cost inflation justifies it," Schneider added, although he declined to say which of the company's 2,000 brands, which range across frozen foods, confectionery and infant formula, would be affected.
Unilever (UL), Coca-Cola (KO), brewer Heineken (HEINY), Colgate (CL)-Palmolive and Procter & Gamble (PG), which makes diapers and Pantene shampoo from Pampers, have all flagged further price increases on their goods this year as they grapple with higher raw material, energy and labor costs.
The cost of commodities such as energy, dairy and cereals remains high despite having retreated from their peaks. Labour and logistics costs have also risen. This means that prices of goods in shops are unlikely to fall any time soon.
"We've probably passed peak inflation, but we haven't seen peak prices yet," Unilever's chief financial officer Graeme Pitkethly told reporters during a call last week.
Food, including ice cream, will see significant price increases in 2023, CEO Alan Jope said during the same call.
UK-based Unilever, which makes Hellman's mayonnaise, Knorr bullion cubes and Ben & Jerry's ice cream, raised prices by 13.3% in the last three months of 2022, the eighth consecutive quarter of price increases.
Delicate balance
Consumer goods companies have a difficult balancing act. While rising costs squeeze their profit margins, raising prices too aggressively risks driving customers away.
Unilever said price increases caused sales volumes to fall by 2.1% in 2022. Similarly, Nestlé reported a drop in sales volumes in the second half of last year and said it was partly driven by pricing.
Heineken, meanwhile, said it expected to sell less beer in Europe this year because of steep price increases related to energy costs.
As shoppers try to keep food costs down, retailers' own brands can be the winners. Walmart (WMT), for example, has seen strong growth in its own-brand sales, and that trend extends to retailers in Europe.
Jope said Unilever "had recently seen stock increases for private label brands in Europe in most categories as the economic situation weighs on customers."
In addition to driving customers to private label products, steep price increases have led to some tense negotiations between consumer goods companies and their retail customers. Jope said Unilever was having "robust" conversations with retailers, who "demand proof of the costs we face before they will tolerate increases."
On Thursday, Nestlé's Schneider would not get into details about the company's talks with retailers but acknowledged that "intense negotiations are taking place."
"Everyone has the same goal and that is to protect the consumer from excessive inflation," he said.
As a result of pricing disputes over the past year, some branded products have been removed from the shelves for short periods.
During price negotiations last summer, Kraft Heinz (KHC) stopped supplying certain products, including tomato ketchup and baked beans, to Tesco (TSCDF), the UK's largest grocery retailer. At the time, Tesco (TSCDF) described the company's price increases as "indefensible". When the products were restored, prices remained unchanged on Heinz's most popular lines.
Tesco has also "ended up with other suppliers" over price rises, its chairman John Allen recently told the BBC.
Supermarket managers may see such fights as part of their job description. On Tuesday, Alexandre Bompard, CEO of France's largest grocer Carrefour (CRERF), said its role was to negotiate with suppliers and "make sure we limit the increase as much as we can to protect customers' purchasing power."
Bompard added that Carrefour plans to "significantly increase" the share of its own-brand products to reach 40% of sales over the next three years.
"Trading down", where shoppers buy cheaper versions of the same product, accelerated in 2022 in all of Carrefour's markets, which include Spain, Italy, Brazil, Argentina and Taiwan, he noted.
About the Viking
With Viking's signals, you have a good chance of finding the winners and selling in time. There are many securities. With Viking's autopilots or tables, you can sort out the most interesting ETFs, stocks, options, warrants, funds, etc.
Click here to see what Vikingen offers: Detailed Comparison – Stock exchange software for those who want to become even richer (vikingen.se)