Nothing worse than higher oil prices as Fed fights inflation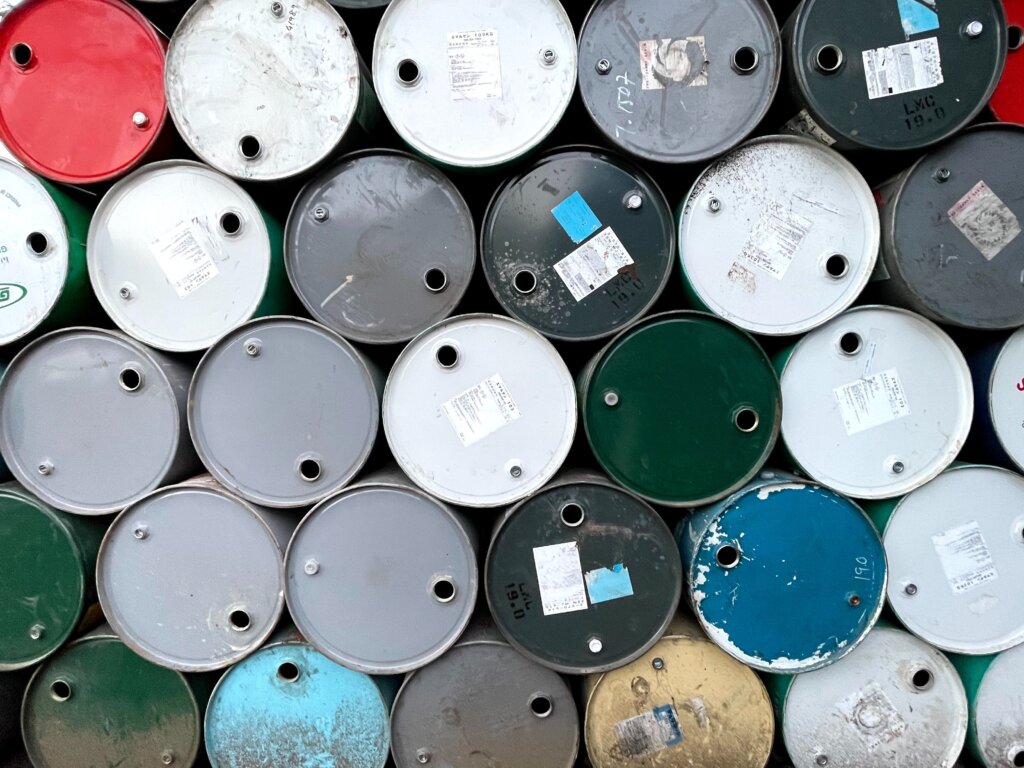 Higher oil prices are making the Federal Reserve's path to a 2% inflation target more difficult. The rise in the crude oil market is likely to have raised headline inflation last month. And while core inflation – which strips out food and energy costs – has been on a downward trend, economists worry that higher energy prices could increase input costs for goods and services, leading companies to raise prices on everything from airline tickets to furniture.
"I would say that the rise in oil prices since late June/early July has clearly put upward pressure on gasoline prices and will lead to a big boost in the August headline CPI [konsumentprisindex]," Omair Sharif, CEO of Inflation Insights.
He added, "You can see higher fuel surcharges seeping into higher prices for food, for food services and a variety of goods that are moved by truck – such as furniture, appliances. You can also see higher jet fuel costs making their way into higher airfares."
August's consumer price index report, scheduled for release on Wednesday, is expected to show that prices increased by 0.5% from the previous month, an acceleration from July's 0.2%. Year-on-year inflation is expected to jump 3.6 percent against 3.2 percent in July. Core CPI is expected to remain unchanged but may surprise on the upside due to the higher transportation fuel costs referred to by Sharif.
Earlier this week, United Airlines, Southwest and Alaska Air all warned of higher fuel costs in the third quarter. Since mid-July, jet fuel prices have climbed over 20 percent on United Airlines.
Why oil prices are rising
West Texas Intermediate and Brent crude futures have risen more than 25% since the end of June. Production cuts are putting pressure on the oil market, despite China's slower-than-expected economic recovery and increased output from US producers.
Earlier this week, Saudi Arabia announced an extension of its unilateral production cuts for the next three months. Russia also reduced its exports by 300 000 barrels per day until the end of the year. These cuts come on top of OPEC+ cuts that started at the end of last year.
Wall Street analysts start talking about 100 dollars of oil
In July, the Federal Reserve raised interest rates for the eleventh time since March 2022, which officials suggested could be the first of two rate hikes being considered for the rest of the year. The Fed is expected to keep interest rates steady when it meets on September 19 and 20, as it continues to watch inflation data and make sure it is still cooling.
Wall Street analysts have walked back their calls for a recession, with Goldman Sachs cutting the probability to 15 percent over the next year. A relatively strong, albeit slowing, labor market is prompting speculation that the Fed may be able to implement a 'soft landing'.
"Everything is consistent with a soft landing, but you throw higher oil prices into the mix – if they keep rising, that could be a problem" said Mark Zandi, Moody's Analytics chief economist.
"There is nothing worse than higher oil prices," said Zandi. "There is nothing more damaging to the economy than higher oil, gasoline prices slowing growth. It sucks the purchasing power of consumers. And that increases inflation expectations."
The trajectory of the economy looks less optimistic the longer consumers and businesses have to deal with higher energy costs.
"The more sustainable [the increase] becomes, the more impact it could have on corporate profits in the coming quarters. And of course it could complicate this soft landing situation that the market has baked in," said Amy Kong, partner at Corient.
"We would not be surprised to see inflation potentially pick up a bit, or simply not slow down as much. That will obviously throw a wrench in the Fed's story of potentially pausing for now," she added.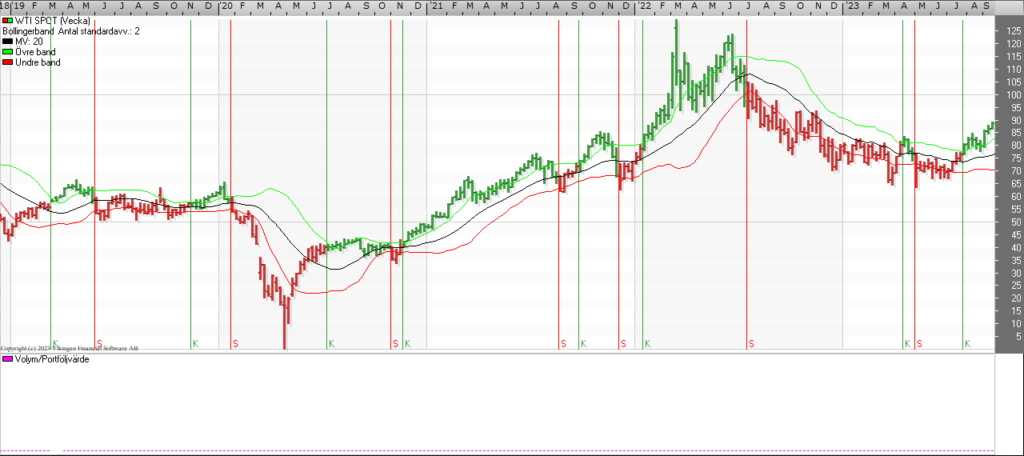 Source: Vikingen.se
About the Viking
With Viking's signals, you have a good chance of finding the winners and selling in time. There are many securities. With Viking's autopilots or tables, you can sort out the most interesting ETFs, stocks, options, warrants, funds, and so on.
Click here to see what Vikingen offers: Detailed comparison – Stock market program for those who want to get even richer (vikingen.se)