Gold price now over $2000, what about silver?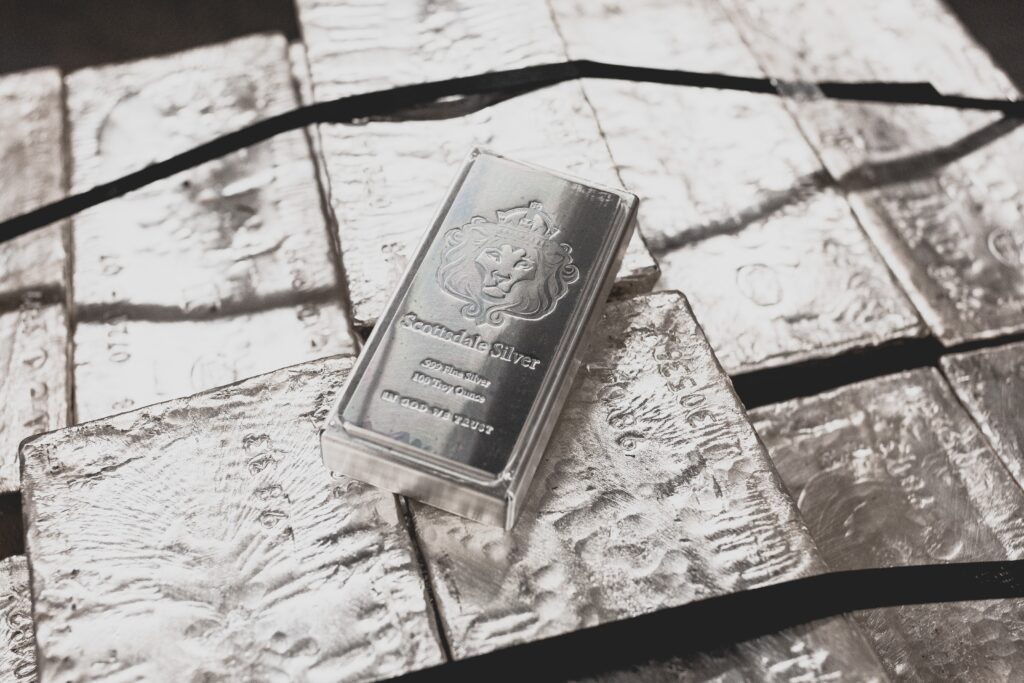 What happens to the price of silver when gold is now trading above $2,000 per troy ounce. Silver has just broken out of a recent resistance and still needs to double in price to retest its record levels from the 1980s.
While the cup and handle may look technically appealing, it is the plethora of macro drivers that are the true support for the precious metals thesis.
Central banks are forced to buy gold to improve the quality of their foreign exchange reserves;
Global gold production is likely to enter another secular decline and support the fall in supply, similar to the bull market of the 1970s and 2000s;
Failed 60/40 portfolios looking for alternatives to sanctuary assets;
Inflation is likely to be higher than the historical average for this decade, creating a need to own tangible assets;
Commodities are historically undervalued relative to financial assets;
The percentage of US Treasury curve yield spread inversions that exceed the 70% threshold, which is a strong argument for owning gold and selling overall stocks;
The ultra-conservatism of large mining companies that return more capital to shareholders than investing in current/future production of precious metals;
Lack of new gold and silver deposits due to chronic underinvestment in exploration and the natural geological challenges of finding new mineral deposits;
ESG mandates and government pressure to develop new resource projects;
Institutional investors demanding that gold companies focus on green metals rather than gold-only projects;
Record pessimism about precious metals due to interest in digital assets and unwarranted skepticism about the credibility of gold and its history as a true monetary asset;
The fact that the US and other developed economies are facing a trifecta of macro imbalances:
1) The debt problems of the 1940s
2) Speculative environment in the late 1990s
3) Inflation issues of the 1970s
The list of long-term positive drivers could be even longer, but investors can hopefully appreciate the strength of this thesis and how early it can be.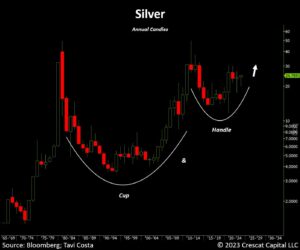 About the Viking
With Viking's signals, you have a good chance of finding the winners and selling in time. There are many securities. With Viking's autopilots or tables, you can sort out the most interesting ETFs, stocks, options, warrants, funds, etc.
Click here to see what Vikingen offers: Detailed comparison – Stock market program for those who want to become even richer (vikingen.se)