Community properties worth billions change hands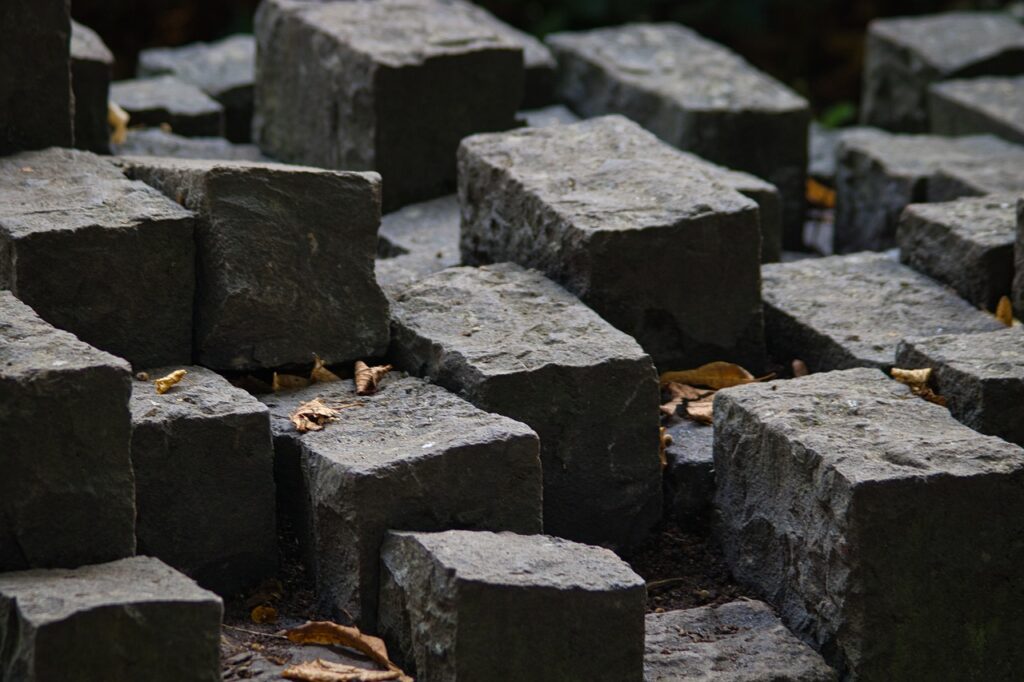 Nrep's subsidiary Altura, focusing on community properties, acquires 22 properties at a value of almost SEK 5 billion from Vectura, writes Fastighetsvärlden. Another natural seller is SBB, but we haven't seen any sales from them yet. However, several municipalities have indicated that they are willing to buy back the properties they sold to SBB a few years ago. The price tag is probably not as good for SBB as for these properties.
It has been a turbulent week for SBB. The company's major shareholder, Ilija Batljan, resigned as CEO of the company, and was replaced by Leiv Synnes, formerly CFO of the real estate company Akelius. This means that there are now at least two people in the management of SBB who have a past at SBB as Eva-Lotta Stridh, Deputy CEO, has also been employed at Akelius.
However, Roger Akelius tells Dagens Industri that he does not plan to do any business with SBB. In spite of this, many people are coldly expecting to see their shares in SBB bought up by Akelius. If that's not enough, many believe it will be at a significant premium.
Why I don't believe in a bid from Akelius
I do not believe in an offer from Akelius, at least not right now. SBB has a lot of loans and bonds maturing this year and next year. On Wednesday, Standard & Poor's lowered its credit rating for real estate company SBB to BB-. The credit rating outlook is negative. This means that, all else being equal, the loans that SBB has to replace will be more expensive. These loans will also be significantly more expensive than before, as interest rates have risen and capital is not as easy to access as it was just a year ago.
Add to this the fact that just last week, the board received a letter from a law firm representing a group of investors who believe that the real estate company does not meet some of the covenants that apply to its so-called social bonds.
According to the letter, this would constitute an "event of default" and allow investors to demand repayment of these securities on June 29, Bloomberg reports.
I don't think anyone will make a bid until this is dealt with, especially at a significant premium. However, I believe that Akelius could consider lending money to SBB right now, and also buy some of the bonds issued by SBB that are currently trading below the redemption price. He could then probably, but this is my own guess, consider buying the occasional strategic property from SBB, though not the odd holdings like LSS homes and scout huts that are far from other properties. I have only been involved in a few small real estate projects myself, but I have always learned that if there are two properties for sale, buy the one that is closest. It is easier to manage the administration that way. The next thing is to try to gather similar properties in the same portfolio.
Having a shopping center and industrial properties in the same company is also not something that can be considered smoothly to achieve a functioning management, as there are two different types of tenants with completely different needs.
On Wednesday there were reports that SBB would be split into three separate companies. According to the article published by SvD, one company will hold building rights, one community property and one that owns housing. On the face of it, this seems simpler, and like something that, all else being equal, will result in a higher value for the hard-hit shareholders of SBB. However, this means that there will not be a bid in the near future, but that it is waiting for all the pieces to fall into place. It is then also more likely that it is one or maybe two of these companies that are of interest, not all three.
Let us return to the bonds issued by SBB. Assuming that Akelius buys these, he and other buyers of this bond are making a good deal, at least if SBB can refinance these bonds.
Can SBB do this in today's credit market and with its low credit rating? Probably not, but don't count this out, we've seen stranger things in the past.
The above-mentioned bonds are likely to be converted into shares, at a significant discount. Akelius' ownership increases in this way. He then has two discounts instead of buying the share on the stock exchange or with a bid at a premium. If and when he has > 30 percent, he makes a mandatory bid, gets some shares but how much depends on how the bid is structured.
Akelius can then do nothing for two years, but he can buy bonds with a maturity of more than two years which, when they mature, he can ask to be converted into shares. So we see some kind of starving fox here.
I have no stake in this company, never have and have no intention of buying in. However, I see that SBB's first quarter report was a disaster. The next report, the semi-annual report, will be published on July 14, the day the French celebrate their national day.
On July 14, 1789, the Bastille was stormed and the event marked the start of the French Revolution. It ended in a bloodbath and some beheadings. Hopefully things will not be quite as bad at SBB when it publishes its half-yearly report.
Price developments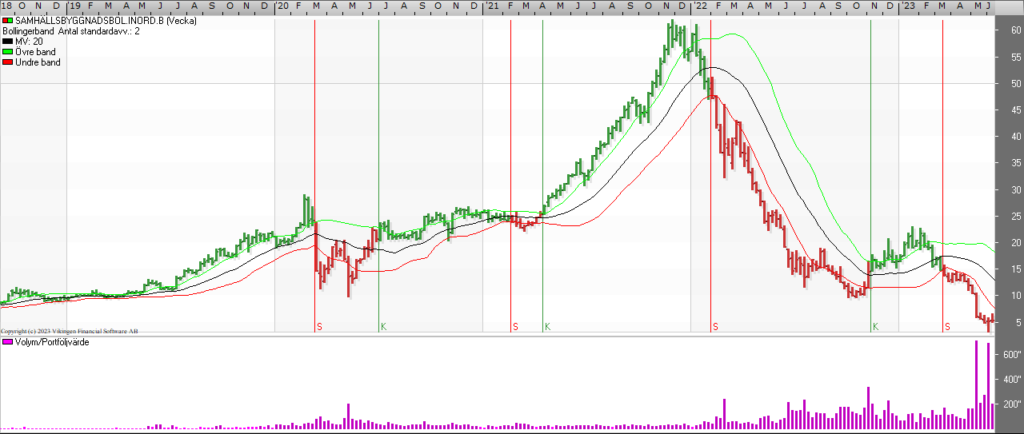 Source: Vikingen.se
About the Viking
With Viking's signals, you have a good chance of finding the winners and selling in time. There are many securities. With Viking's autopilots, price data, tables and stock prices, you can sort out the most interesting ETFs, shares, options, warrants, funds, etc.
Click here to see what Vikingen offers: Detailed comparison – Stock market program for those who want to become even richer (vikingen.se)