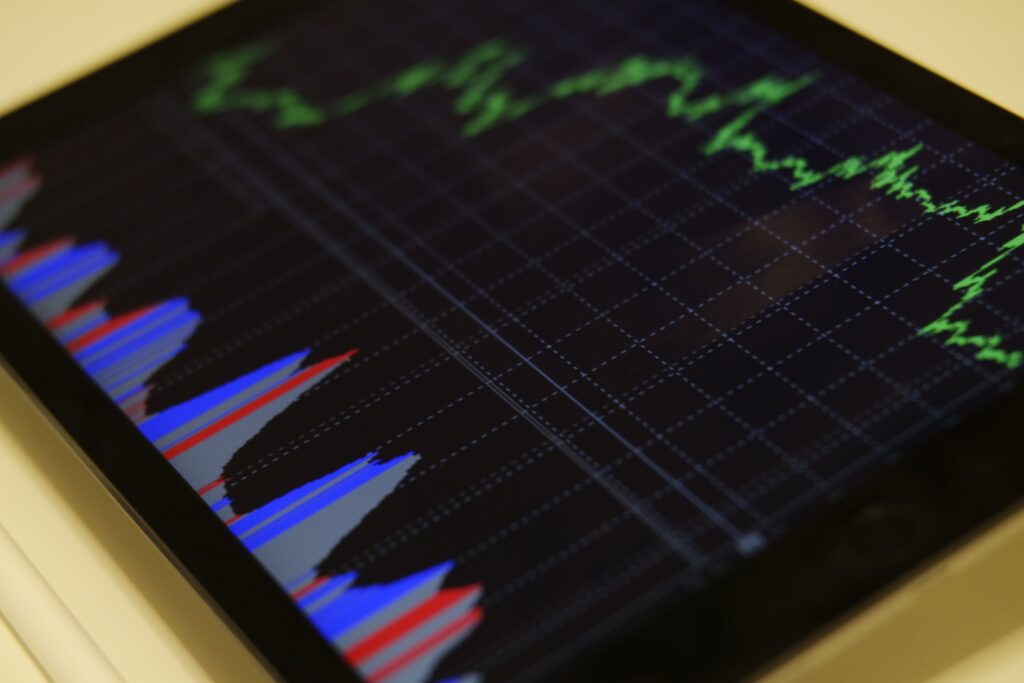 The German DAX index, which closed today at 16,163.36, having risen by 1.33%, is now approaching its all-time high. The highest level at which this Europe-wide stock market index has traded is 16,299.
This level is also 100 percent from the Corona bottom in March 2020.
German share index
Deutscher Aktienindex (DAX), German stock index, based in Frankfurt am Main. The index is calculated as the capitalized average of the share prices of the 40 largest public companies in Germany. The DAX corresponds to the UK's FTSE 100 and America's Dow Jones index.
The DAX was created on July 1, 1988, with an initial value of 1,000 points. The index is calculated by Deutsche Börse AG.
On November 24, 2020, Deutsche Börse announced that the index would be expanded by ten additional components to more fully reflect the current structure of the German economy. The expansion took place in the third quarter of 2021. The DAX30 thus became the DAX40.
Index calculation
Since January 2016, the index has been calculated every trading day from 09:00 Central European Time. The DAX is calculated using share prices on the XETRA electronic exchange. For a calculation based on Etienne Laspeyre's formula, the share prices of selected listed companies are weighted according to their market capitalization.
Only shares in free float are considered. If a company's capital is divided into several types of shares, such as ordinary shares and preference shares, the share type with higher liquidity is used.
DAX index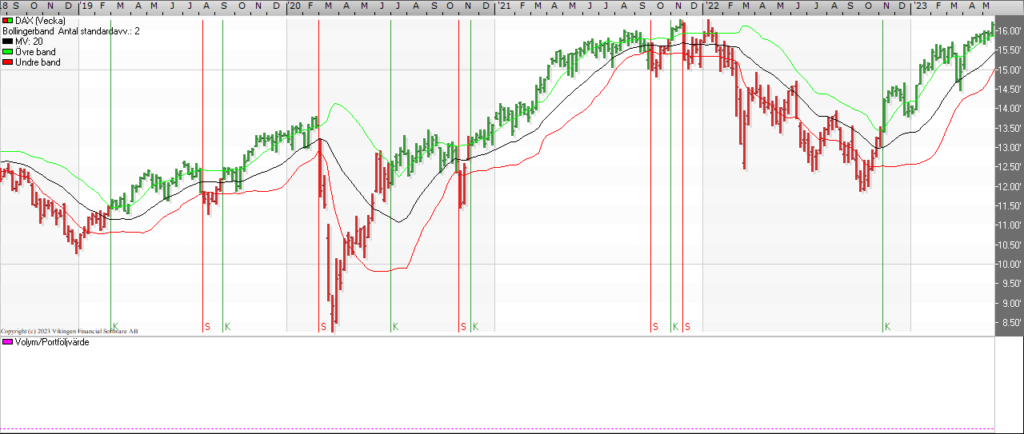 Source: Vikingen.se
About the Viking
With Viking's signals, you have a good chance of finding the winners and selling in time. There are many securities. With Viking's autopilots, price data, tables and stock prices, you can sort out the most interesting ETFs, shares, options, warrants, funds, etc.
Click here to see what Vikingen offers: Detailed comparison – Stock market program for those who want to become even richer (vikingen.se)