Total global silver demand reached record levels in 2022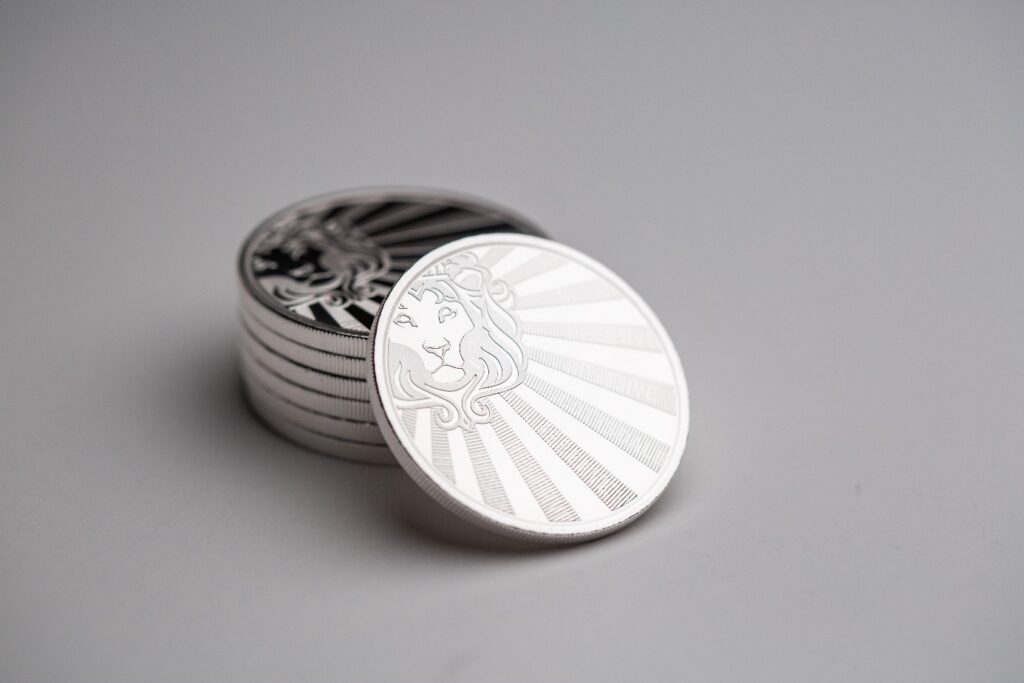 All the greater demand for silver led to it reaching record levels in 2022. This drove total silver demand to a new peak of 1.242 billion ounces (Boz) last year. Industrial demand for silver increased by 5 percent, physical investment increased by 22 percent, and jewelry and silver increased by 29 and 80 percent respectively. Since 2020, global demand for silver has increased by 38% as world economies recover from the pandemic.
Along with record silver demand and lower mine production, the silver market posted its second consecutive annual structural deficit, at a significant 237.7 million ounces (Moz) last year.
Silver demand
After a strong recovery in 2021, overall demand for silver took a major leap last year as total withdrawals grew by 18% to 1,242 Boz. With the exception of small cases of reduced demand for photographic products and brazing alloys, all other manufacturing sectors reached new record levels. Demand from the industrial segment recorded another record in 2022, at 556.5 Moz. Some of these demand increases reflected green economy applications, particularly the significant growth in photovoltaics (PV), which consumed 140.3 Moz of silver in 2022.
Industrial demand was also supported by electrification in the automotive segment and other investments in power generation and distribution. An increase in vehicle production, investments in 5G networks and growth in the construction industry also contributed to this segment. Similarly, other industrial manufacturing demand rose, mainly due to increased demand for ethylene oxide (E.O.) catalysts. The total was also helped by the fact that savings and yields outside the PV segment remained modest. Apart from a 6 percent decrease in Europe, all regions saw growth. India saw silver demand increase by 24%, followed by East Asia by 7% and North America by 6%.
Silver jewelry production skyrocketed 29 percent, reaching a record level last year of 234.1 Moz. This was led by India, where pent-up demand, combined with large stock resale and a shift to higher purity levels, led to a doubling of volumes compared to 2021. Notable gains were also seen in Europe, where higher consumption helped even as exports from Italy fell. Demand for silver items exceeded jewelry in percentage terms, in 2022 increasing an astonishing 80 percent to 73.5 Moz, a record high. As with jewelry, gains in silverware were almost entirely due to India, where demand more than doubled last year as employment and incomes returned to pre-pandemic levels.
Silver supply
Global mine production fell marginally last year to 822.4 Moz. This followed strong growth in the previous year when reed production rose by almost 6% as mines recovered from the disruption caused by the pandemic. Last year's decline was due to lower by-product production from lead/zinc mines, particularly in China and Peru. Output from primary silver mines was almost unchanged from the previous year, rising by just 0.1 percent to 228.2 Moz. Peru suffered the most significant decline of -8.5 Moz due to shutdowns of several mines, falling grades at several large mines and disruptions due to social unrest. However, Mexico's production increased by 3.1 Moz, Argentina's by 3.0 Moz and Russia's by 2.2 Moz.
Recycling activity rose for the third year in a row, with a three percent increase taking it to its highest level in ten years at 180.6 Moz. This was driven by the 7 percent increase in industrial scrap, reflecting an increase in the processing of spent E.O. catalysts. Recycling of jewelry and silver saw only marginal increases.

Silver investment and price
Net investment in physical silver rose for the fifth consecutive year to a new high of 332.9 Moz. India recorded a staggering 188% increase in silver investment, benefiting from lower prices and bargain hunting. There was modest growth in the US, where the market struggled with prolonged product shortages and exceptionally high premiums. Australian physical investment rose by 15 percent, while European demand remained flat last year as Germany, its largest market, struggled with an unexpected and sudden VAT change.
Silver market deficit
A record global demand for silver and a lack of supply upside contributed to last year's market deficit of 237.7 Moz, the second consecutive annual deficit, possibly the most significant deficit ever. Note that the combined deficits of the previous two years comfortably offset the accumulated surpluses of the last 11 years.
Outlook for 2023
The demand for silver is expected to remain high this year. Industrial production should reach an all-time high, boosted by continued gains in the photovoltaic market and good take-up from other industrial segments. Although demand for ingots, coins and jewelry manufacturing is expected to fall below last year's exceptional levels, this demand is expected to remain historically high. Supply, on the other hand, is expected to show only small increases.
As a result, this year will also see another large deficit for silver, amounting to a projected 142.1 Moz, which would be the second largest deficit in more than 20 years. Summing up the supply shortages in 2021-2023, global silver stocks at the end of this year will have fallen by 430.9 Moz from their peak at the end of 2020. To put this into perspective, it represents more than half of this year's projected annual mine production and more than half of the stocks currently held in the London vaults that offer
storage services of precious metals
.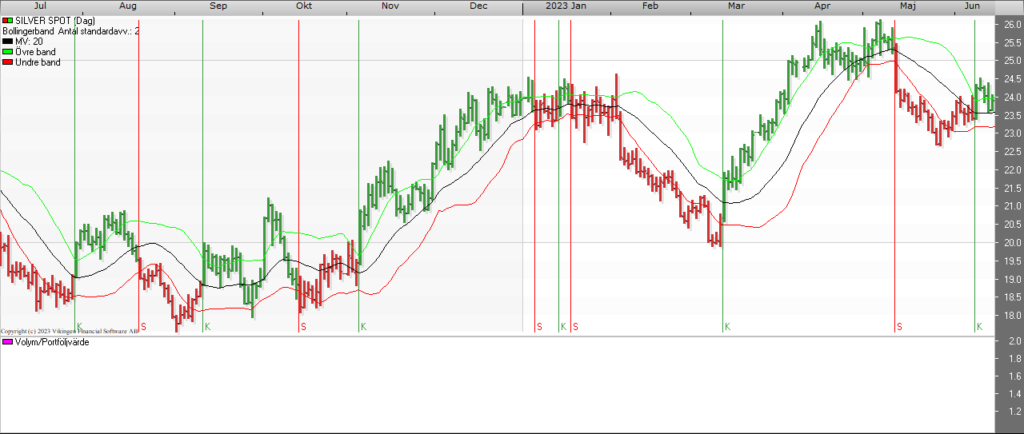 Source: Vikingen.se
About the Viking
With Viking's signals, you have a good chance of finding the winners and selling in time. There are many securities. With Viking's autopilots, price data, tables and stock prices, you can sort out the most interesting ETFs, shares, options, warrants, funds, etc.
Click here to see what Vikingen offers: Detailed comparison – Stock market program for those who want to become even richer (vikingen.se)