The majority of all stocks in the S&P500 have risen this year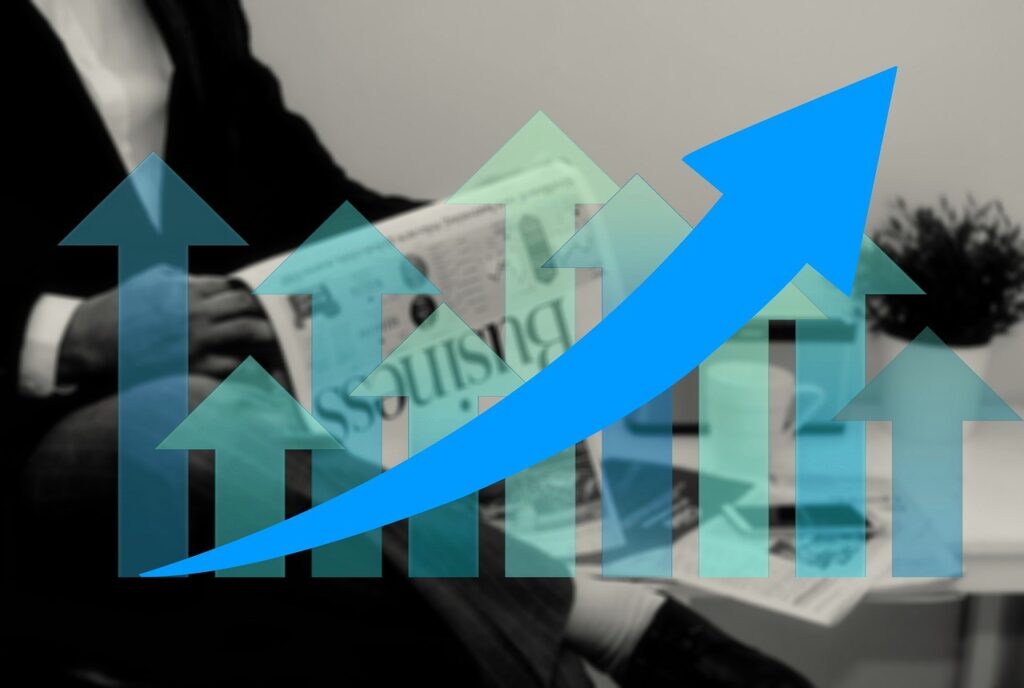 The US GDP figure for the first quarter of this year has been revised upwards by two percent and at the same time US consumer confidence rose. Consumer confidence rose to its highest level in 17 months, giving a boost to S&P500 stocks.
US homeowners are subdued, but rising US interest rates are not affecting the housing market, unlike in the UK and EU. This could be interpreted as meaning that a recession in the US is unlikely this year, but it could potentially be interpreted as meaning that it could come in a more gradual way.
On average, shares in the S&P500 have risen by 15% since the beginning of the year, while the Nasdaq has doubled, up 30%. The digital revolution is driven by AI, and an increasing number of tech and cloud companies,
Manufacturing orders increased by 1.7 percent in May, helped by strong demand for aircraft and cars. The major US banks passed the Federal Reserve's stress test.
The S&P 500 has gained 4.7 percent in June, making it the third consecutive positive quarter. The tech sector in particular lifted the S&P 500, rising 4.5% in June.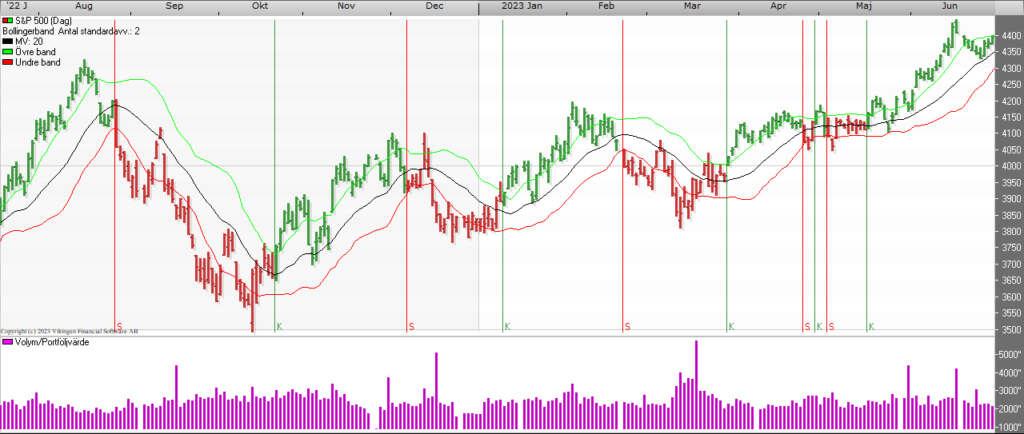 Source: Vikingen.se
About the Viking
With Viking's signals, you have a good chance of finding the winners and selling in time. There are many securities. With Viking's autopilots, price data, tables and stock prices, you can sort out the most interesting ETFs, shares, options, warrants, funds, etc.
Click here to see what Vikingen offers: Detailed comparison – Stock market program for those who want to become even richer (vikingen.se)