Thailand supplies the world with pineapples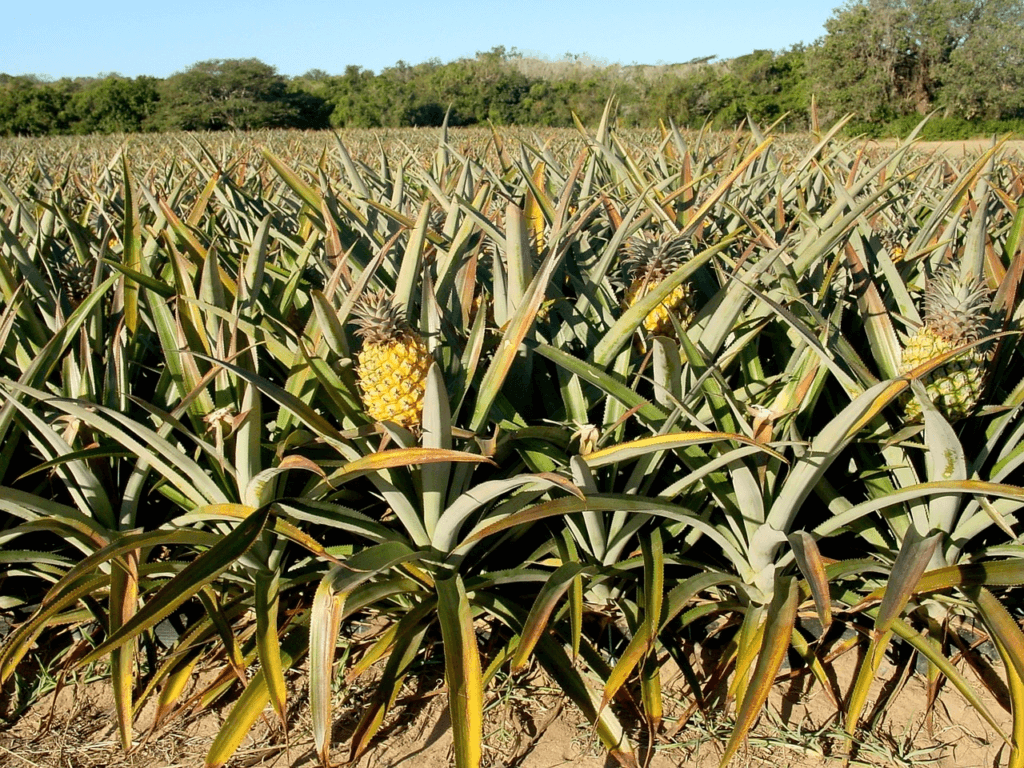 Although pineapples originally came from South America, Thailand is now one of the largest producers and exporters of pineapples in the world. Indeed, the country has been a major pineapple exporter since the 17th century, when farmers struggled with an oversupply of fresh pineapples. The introduction of canning changed the export profile, allowing the life of the fruit to be extended by canning. Today, Thailand accounts for 50% of the world's canned pineapple production, followed by Indonesia and the Philippines.
Today, 90% of the pineapple crop is exported, mainly to the US and the EU. The rest is sold locally.
Pineapple consumption
Thai pineapple consumption is dominated by canned fruit and concentrates, accounting for 93% of total consumption. The remaining share is distributed among jams (4.4%), fresh fruit (2.4%) and dried fruit (0.2%).
Thailand's historical pineapple production
Pineapple is a perennial shrub that grows around 1.5 m high. Each plant produces up to 200 flowers. Pollination during cultivation is often done by hand to preserve fruit quality. Each flower then produces a fruit, but these individual fruits ripen into a single pineapple.
Early harvest of the main fruit can encourage a second harvest of smaller fruits. Therefore, there are two pineapple seasons in Thailand: a summer harvest from February to June, and a winter harvest from October to December.
Farming areas
The pineapple harvest area has slightly decreased since 2021, mainly in the northern and central regions. Pineapple cultivation and processing has been affected by labor shortages, high fertilizer prices and high production costs since the COVID-19 pandemic. In some cases, farmers have therefore switched to growing cheaper crops.
There are about 18 provinces in Thailand that grow pineapples.
The main pineapple planting area is Prachuap Khiri Khan province with 37% of the total area, followed by Ratchaburi province with 9% and Phetchaburi province with 6%.
Pineapple Award
Pineapple prices fell in 2017 due to oversupply of fresh pineapple production and rose again during drought and low supply in 2020.
The following year, some farmers switched to a more beneficial crop than pineapple, some processors reduced their capacity due to labor shortages and low export orders.
Viking's databases contain price data for more than 40,000 different commodities, indices, shares, ETFs, certificates and more. Unfortunately, there is no historical price data for the pineapple price as it is a commodity that is not traded on an exchange.
About the Viking
With Viking's signals, you have a good chance of finding the winners and selling in time. There are many securities. With Viking's autopilots, price data, tables and stock prices, you can sort out the most interesting ETFs, shares, options, warrants, funds, etc.
Click here to see what Vikingen offers: Detailed comparison – Stock market program for those who want to become even richer (vikingen.se)