New low for the Swedish krona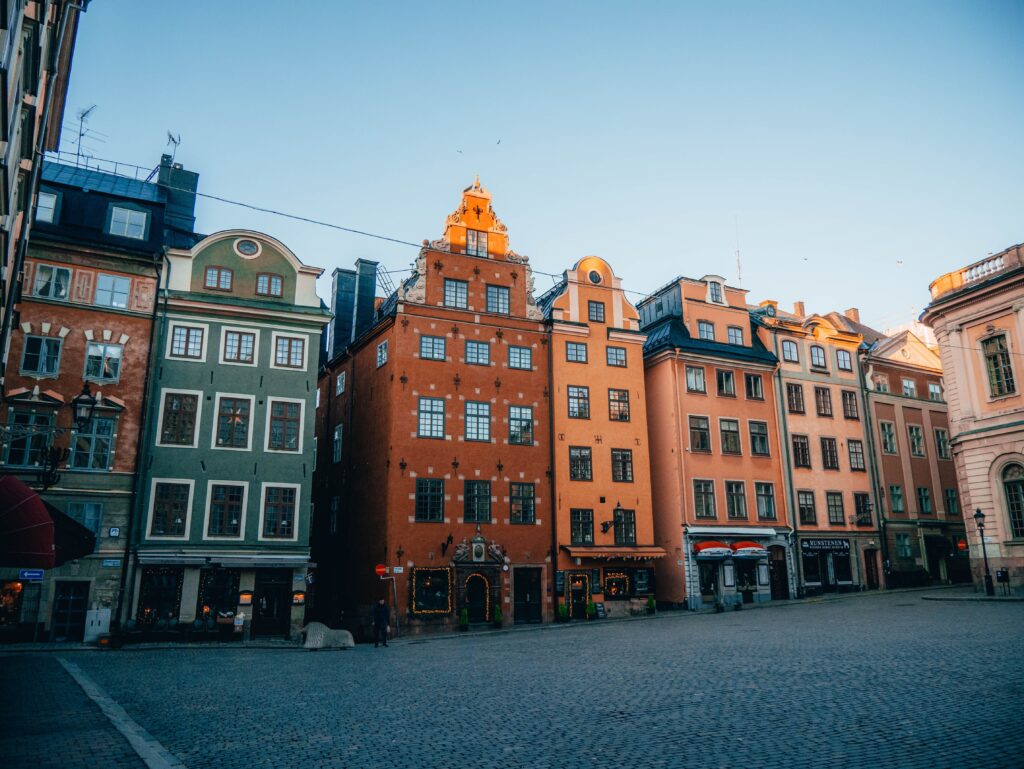 This week, the Swedish krona hit a new low against the euro, which is good for the Swedish export industry but will make virtually all Swedish consumption, including food, significantly more expensive.
VP Bank AG, a Liechtenstein-based bank headquartered in Vaduz and specializing in private banking, writes in its currency outlook that it sees the krona trading in a range of 10.80 to 11.50 over the next three to six months. Their update is quite brief, but hopefully this can be interpreted as meaning that the worst is over, that the krona will strengthen now because they consider the Swedish krona to be undervalued.
VP Bank writes that the appreciation of the krona that the bank had expected has failed to materialize. Foreign exchange markets focus more on economic risks in Sweden. The current mix consists of significantly lower property prices, rising insolvencies and increased unemployment.
At the same time, inflation is at an uncomfortably high level of 12%, which in principle prompts the Swedish central bank to raise interest rates further. However, given the increased economic risks, this is not an easy undertaking. Although the Swedish central bank has committed to further interest rate hikes (the policy rate is currently 3%), currency markets are skeptical.
As Swedish risks have come to the fore, the Bank does not expect a rapid appreciation of the krona – despite the clear fundamental undervaluation.
Purchasing power parity (producer prices; monthly data)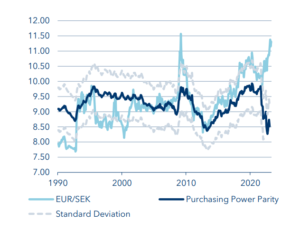 Source VP Bank
Technical outlook

Source VP Bank

About the Viking
With Viking's signals, you have a good chance of finding the winners and selling in time. There are many securities. With Viking's autopilots or tables, you can sort out the most interesting ETFs, stocks, options, warrants, funds, etc.
Click here to see what Vikingen offers: Detailed comparison – Stock market program for those who want to become even richer (vikingen.se)