How safe is your money?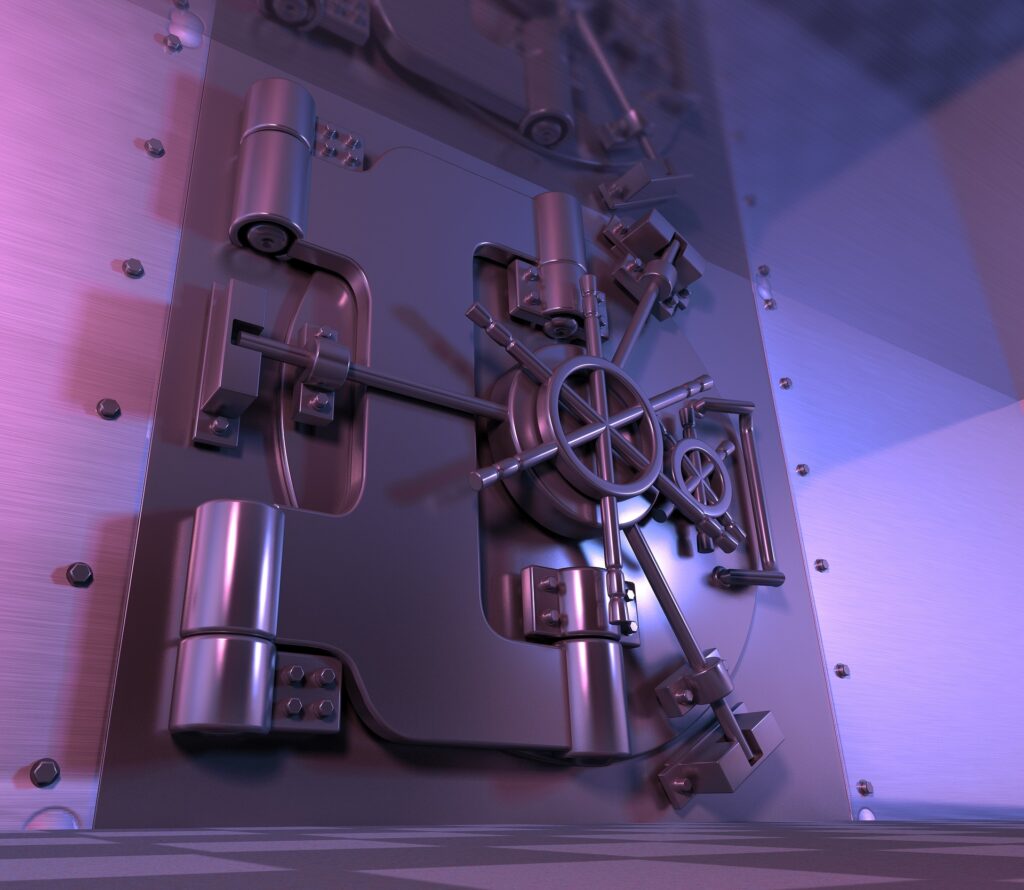 Searches for "is my money safe" have skyrocketed in recent days as people worry about the impact of the Silicon Valley Bank crash. Google Trends data, discovered by small business accounting solution akounto.com, reveals that Americans are unsure of how safe their money is in the bank, with searches for "is my money safe" increasing by a massive 400% in the last two days.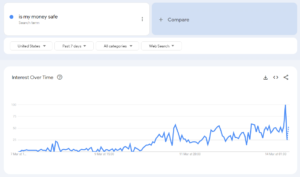 A spokesperson for akounto.com commented on the data: "It's natural for people to be worried about the money in their bank account when they see news of a major bank collapse, but on this occasion it's unlikely to affect the average person.
"Banks work with a process called fractional reserve banking, which means that they have to keep at least 10% of all customer deposits on hand so that people can make withdrawals.
"The remaining money is often lent to customers or placed in stable investments such as US government bonds. The latter ensures that banks receive an almost guaranteed return and generate more money than customers gave.
"SVB took nearly $100 billion of customers' money in 2021/2022 and invested it in government-backed bonds. A significant part of this money was locked up for 3.6 years at an interest rate of 1.79%.
"Many of the clients at SVB were tech companies in Silicon Valley, and the reason they all started withdrawing money was a lack of interest from venture capitalists, which meant they needed to take money out of company accounts to pay for operating costs. And when many customers started withdrawing their money, the bank ran out of available funds.
"People who are worried about keeping their money safe should stay with a larger institution that has a greater chance of being diversified. It is also wise to never hold higher than the amount covered by the Federal Deposit Insurance Corporation, which is $250,000 or the equivalent with deposit insurance in Sweden, and if possible keep your savings in multiple accounts at different banks."
"If anyone looked closely at SVB in the fourth quarter of 2022, equity and losses were a growing source of concern. The latest announcement on March 8, 2023, alarmed both investors and depositors, including founders of tech startups. The shock response for depositors was to withdraw money the next day, leaving the bank with negative cash of more than $1 billion. The most important thing for innovators and leaders, regardless of the size of the business they oversee, is to have a strong grasp of numbers so they don't rely on someone else's or so-called "experts'" narrative. "
The study was conducted by Akounto, the all-in-one accounting software for managing invoices, expenses, financial statements, payments and taxes.
About the Viking
With Viking's signals, you have a good chance of finding the winners and selling in time. There are many securities. With Viking's autopilots or tables, you can sort out the most interesting ETFs, stocks, options, warrants, funds, etc.
Click here to see what Vikingen offers: Detailed comparison – Stock market program for those who want to become even richer (vikingen.se)