Funds dump copper amid financial market turbulence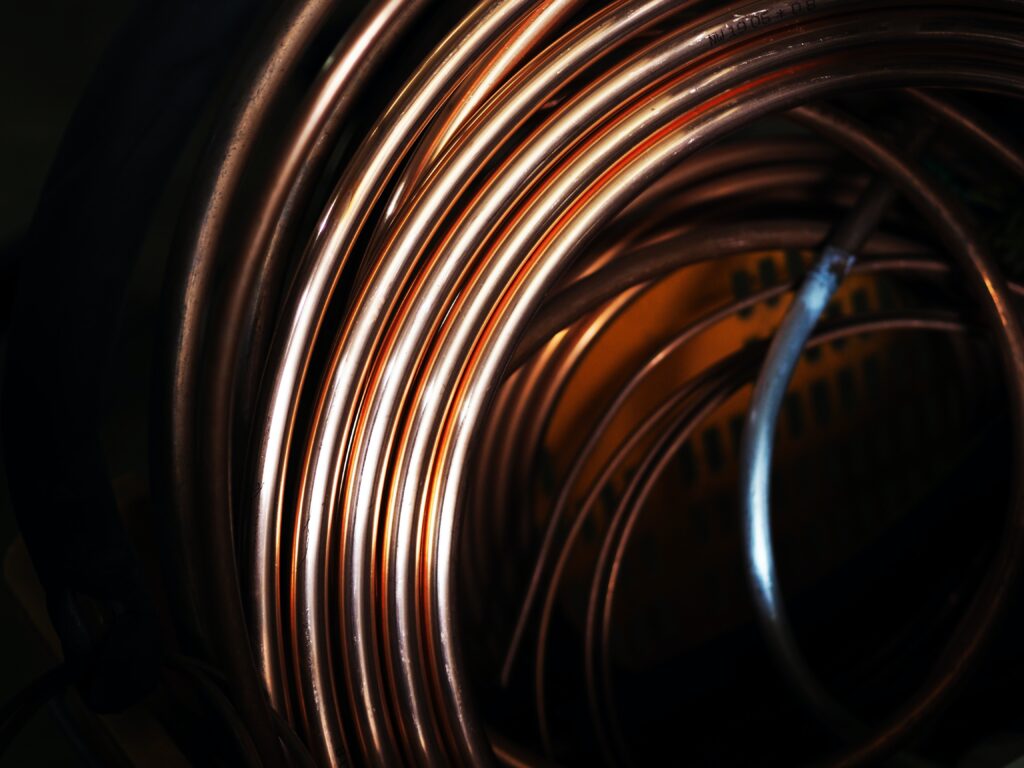 Funds have dumped their bets on higher copper prices, as the financial market turbulence triggered by the collapse of Silicon Valley Bank continues to stress stock markets.
The first-year enthusiasm for copper as a proxy for China's reopening from strict lockdown has given way to the contagious fear that spread from the banking sector to other risk classes.
The investment world has, for the first time in five months, become net short of CME cups, while funds have reduced their long exposure on the London Metal Exchange (LME).
Investors' negativity towards Doctor Copper contrasts with the bullish headlines generated by the FT Commodities Global Summit.
Copper, currently trading in London at around $8,900 a ton, could surpass its previous price peak in March 2022 of $10,845 and reach $12,000 this year, according to Kostas Bintas, co-head of metals at trading house Trafigura.
Goldman Sachs also expects higher prices, arguing that the pace of global inventory drawdown could reduce visible stocks to an all-time low of 125,000 tons by the end of the second quarter.
Fund managers, however, are having none of it. Right now, macro fears are overwhelming in the micro picture.
Sell-offs
The CFTC Commitments of Traders reports are now fully updated after the delays caused by the February cyber incident at ION Cleared Derivatives.
They show that fund managers lose the CME copper contract in early March for the first time since October last year.
The collective bear call expanded to 9,837 contracts in the middle of the month before being trimmed back to 6,967 contracts on March 21.
Driving that change in positioning has been a sharp drop in outright long positions, which have fallen from a January high of 78,429 contracts to the current 37,173. Short positions have built up with only a relatively modest 6,823 contracts to 40,140 over the same time frame.
The bullish exuberance of the first year has clearly disappeared.
The LME positioning reports paint the same picture. Investment funds bought into copper in January, the net long position increased from 11,830 to 32,397 contracts at the end of the month. By mid-March it had shrunk back to 13,978 contracts.
If there are any copper bulls in the investor community, they are currently lurking in the 'other financial' category of the LME's reports, where the positioning has gone from neutral in early January to a net long of 7,819 contracts.
No purchases
The speed of the positioning reversal in copper suggests that short-term players are currently on the upswing, trading copper against the dollar and gold, which has taken off strongly as a safe haven.
"Copper remains dominated by the currency (foreign exchange) with HFT (high frequency traders) leaving a heavy footprint," according to a market update on Monday from LME broker Marex.
Conspicuous by its absence is any significant investor buy-in to the long-term bull story in copper as an enabler of the energy transition.
"Although undervalued in the market today, green demand is here and is already impacting fundamentals," according to Goldman Sachs.
The bank expects clean energy demand for copper to increase by 30% annually to 2.6 million tons in 2023, driven by a growing electric vehicle sector and investments in solar energy.
The funds do not seem to have heard the message.
Direct long positions on both the London and US exchanges are small compared to 2020, when the price of copper rose as first China and then the rest of the world emerged from the first round of Covid lockdown.
China's recovery (again)
Fast forward three years and China is once again emerging from lockdown after the lifting of zero-covid restrictions.
It has been a stop-start recovery as it coincided with the Lunar New Year national holiday period, a seasonal low point for China's manufacturing sector.
China's net imports of refined copper fell by 13% year-on-year in the first two months of 2023. Stocks registered with the Shanghai Futures Exchange (ShFE) and its international branch, the International Energy Exchange (INE), increased by 235,000 tons to 320,000 tons in January and February.
But INE stocks have since stopped increasing and ShFE stocks have decreased by 91,300 tons since the beginning of March.
LME stocks are only 41,875 tons, excluding metal waiting to be unloaded. CME shares last Thursday hit a nine-year low of 14,627 tons.
Bulls like Trafigura and Goldman Sachs argue that it is a very thin stock cushion if China rediscovers its copper mojo.
Funds bought based on this at the start of the year but have apparently switched their focus to the dangers of the banking crisis to Western metal demand.
Which, ironically, does not mean that copper's next big price movement cannot still be generated by China.
About the Viking
With Viking's signals, you have a good chance of finding the winners and selling in time. There are many securities. With Viking's autopilots or tables, you can sort out the most interesting ETFs, stocks, options, warrants, funds, etc.
Click here to see what Vikingen offers: Detailed comparison – Stock market program for those who want to become even richer (vikingen.se)