Coffee prices ready to climb after three-year bean shortage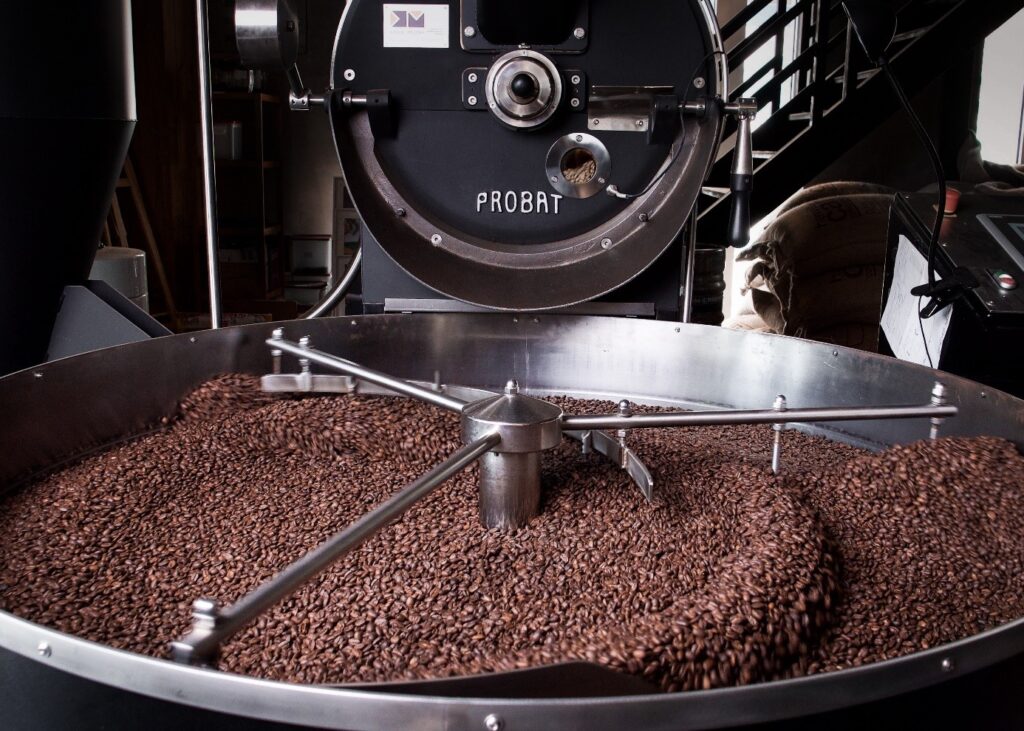 The world will face coffee shortages for an "unprecedented" third consecutive year due to a lower-than-expected harvest from top grower Brazil, writes coffee trader Volcafe. This means that coffee prices are ready to climb.
Global supply will trail demand by 3.8 million bags next season, with robust beans breaking records amid rising demand for the variety used in instant coffee and as a blend in espresso, according to competitor ED&F Man's division in a January report. The shortage comes after demand in the current season is seen to exceed supply by 4.5 million bags, according to the company.
"This would represent an unprecedented, third consecutive deficit," Volcafe said in the report. "We expect the tightest period to begin from August 2023 and continue into 2024, with global stocks of coffee, particularly robust ones, falling to record lows."
Volcafe's bullish forecasts could drive up prices for coffee lovers. A robust deficit of such magnitude could make even traditional supermarket brands more expensive for consumers trying to cut back on spending while dealing with stubbornly high food prices. Brazil is also expected to harvest less arabica, the bean favored by Starbucks Corp, which could lead to higher prices at coffee chains and cafes.
Arabica futures reached a decade high last February following two below-par harvests in Brazil and Colombia and global shipping disruptions. Prices have fallen nearly 40 percent since then, partly depressed by market speculation that Brazilian growers will collect a record Arabica crop this year.
Brazil now has the potential to produce just 40.5 million bags of arabica for the harvest that begins in May, down from a July forecast of 49.8 million bags, Volcafe said, citing flower problems in key areas of Brazil's Minas Gerais state, the world's largest arabica-producing region. The company also reduced estimates for the 2022-23 season by 1.1 percent, partly due to frost damage.
Arabica has traditionally been the most popular type of coffee, but Volcafe said robusta accounted for 48% of global demand last year, reflected in the tight supply of the cheaper bean type. Arabicas usually command a premium over robustas, but over the past year the spread has halved amid a shift in blends towards cheaper grades.
The trend towards using more robust ones is expected to continue as inflation and slowing economic growth spur cost-conscious consumers to cheaper alternatives.
Indonesia, the third-ranked rusta producer, is also expected to see its smallest rusta harvest in 10 years next season due to damage from excessive rainfall in its major growing regions. That will weigh on the variety's global deficit, which is expected to double to 5.6 million bags next season. One sack weighs 60 kilos.
"We predict that strong global use of robusta will continue until a significant shift back to arabica is stimulated either by consumer demand or relative price," the report states.
Coffee – and many other commodities – are traded on exchanges around the world, both as commodities and as certificates, for example.
With Viking's signals, you have a good chance of finding the winners and selling in time. There are many securities. With Viking's autopilots or tables, you can sort out the most interesting ETFs, stocks, options, warrants, funds, etc.
Click here to see what Vikingen offers: Detailed Comparison – Stock exchange software for those who want to become even richer (vikingen.se)