China buys natural gas as if there is still an energy crisis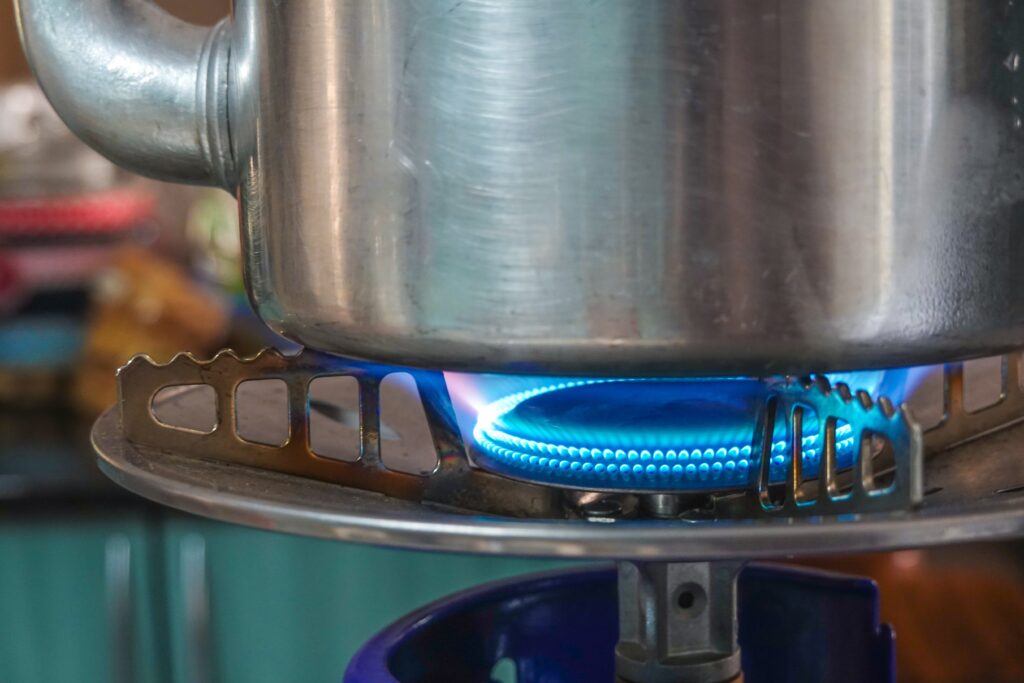 China is buying natural gas and is on a shopping spree, and officials are happy for importers to keep striking deals even after a global energy crisis has eased.
The government continues to support efforts by state-owned buyers to sign long-term contracts and even invest in export facilities, to strengthen energy security through mid-century, according to people who have had meetings with policymakers.
The nation is on track to become the world's top importer of liquefied natural gas by 2023 and for the third year in a row, Chinese companies are agreeing to buy more of it in the long term than any single nation, according to data compiled by Bloomberg News.
China is looking far into the future to avoid a repeat of energy shortages, while trying to promote economic growth. Long-term LNG contracts are attractive because supplies are promised at a relatively stable price compared to the spot market, where gas rose at all times after Russia's invasion of Ukraine.
The dealmaking efforts will help support global export projects, strengthening the role that marine fuel will play in the energy mix. And as suppliers move to Chinese importers, Beijing's influence in the market will increase.
China began its pursuit of long-term contracts in 2021, after relations with the US improved. While imports fell last year partly due to weaker demand amid COVID-19 restrictions, Chinese buyers renewed the effort after the invasion of Ukraine cut the gas pipeline to Europe.
The ensuing high prices and global competition for the super-cool fuel provided a quick lesson in the need for stable supplies. Part of China's quest for energy security is to diversify imports between different countries as a cushion against further geopolitical disruption.
Several other importers, including India, are also looking to sign more contracts to avoid future shortages and reduce reliance on spot supplies, but China is locking in contracts at a much faster pace. So far this year, 33% of signed long-term LNG volumes have gone to China, according to Bloomberg calculations.
In the past month, state-owned China National Petroleum Corp. sealed a 27-year deal with Qatar, taking a stake in the exporter's massive expansion project, while ENN Energy Holdings entered into a decades-long contract with US developer Cheniere Energy. Deliveries from both contracts are scheduled to begin as soon as 2026.
More deals are in the works as negotiations span boardrooms from Singapore to Houston. State-owned giants including Cnooc and Sinopec are in discussions with the US, while smaller companies such as Zhejiang Provincial Energy Group and Beijing Gas Group are also looking for deals, according to traders. Qatar is in talks with several Chinese buyers on sales contracts that could last more than 20 years, traders said.
The deals will help feed the roughly dozen new import terminals scheduled to begin construction across China's coastal cities this decade. The nation's LNG imports could rise to as high as 138 million tons by 2033, roughly double current levels, according to Norway's Rystad Energy.
However, the bullish demand outlook is not certain, especially as China is increasing gas production at home, while land transport from Russia could increase if new pipelines are built. An excess of supply increases the risk that LNG import terminals are likely to stand still more often, senior analyst Xie Xuguang of Cnooc warned last month.
Yet power outages and shortages in recent years have changed the mindset of China's policymakers, who now favor energy security over fuel importers facing a possible oversupply, according to traders briefed on the government's strategy.
Shortages of coal – China's mainstay of electricity generation – triggered widespread electricity cuts to factories for short periods in 2021 and 2022, slowing economic growth. In response, the country promised to increase mining capacity, and production has risen to record levels, keeping storage sites well stocked and reducing imports.
Now politicians want to do the same with natural gas. Beijing is pressing energy giants to also lift gas production at home, reducing drilling costs to boost self-sufficiency, according to people close to the government.
Moreover, the more deals China signs, the more control the nation has over global LNG supply. China already plays a key role in balancing the market, reselling its contracted supply to the most needy buyers when demand at home is weak, with that trend set to expand as the new deals take off this decade.
About the Viking
With Viking's signals, you have a good chance of finding the winners and selling in time. There are many securities. With Viking's autopilots, price data, tables and stock prices, you can sort out the most interesting ETFs, shares, options, warrants, funds, etc.
Click here to see what Vikingen offers: Detailed comparison – Stock market program for those who want to become even richer (vikingen.se)