When will the gold price dare to make the big breakthrough?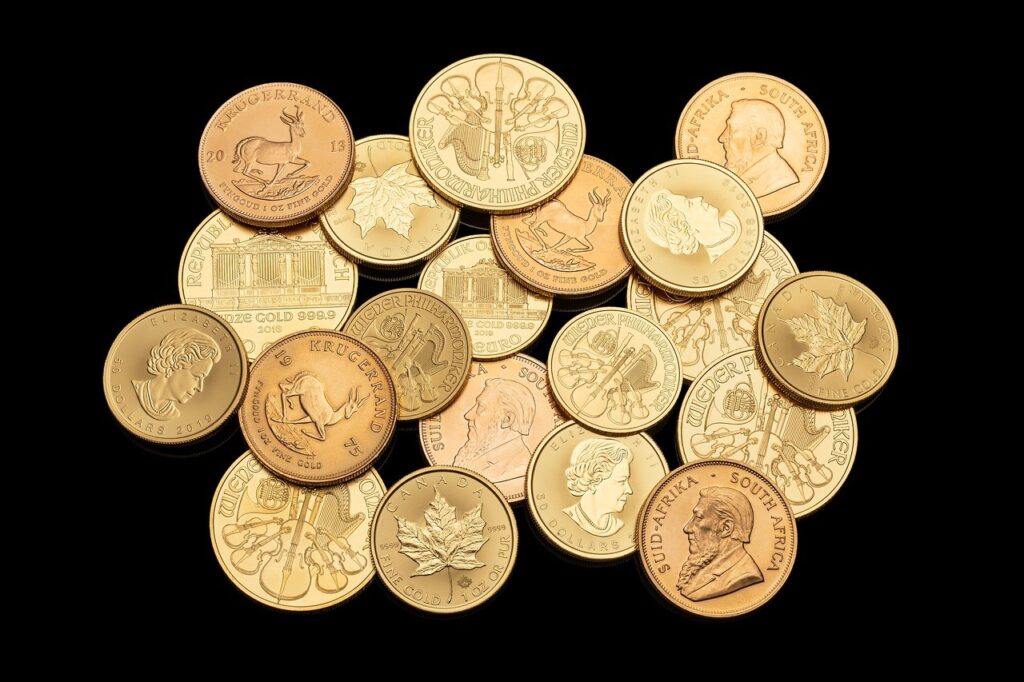 Although the gold price has taken another step in the wrong direction, downwards, many analysts and investors are positive for the long term. Many people are waiting for the big breakthrough and believe that this could fuel the price of gold even more.
If we look into the past, the price of the precious metal was on the verge of an upward eruption in 1971 and 1972. On August 15, 1971, incumbent US President Richard Nixon closed the so-called 'golden window'. Previously, 35 US dollars could be exchanged for one troy ounce of gold.
This change in the price of gold was made from above, that is, of an artificial nature. Nevertheless, the period from 1968 to 1972 is comparable to today. At the time, inflation was high and the Fed raised interest rates to 9%. Now we still have to expect further interest rate hikes from the Fed and real interest rates are still high.
Those who see a price above $2,000 per troy ounce coming are, for example, the French bank Société Générale. The bank's analysts argue that central banks will not be able to bring inflation under control. By the end of 2023, they predict a price of $2,200 per ounce.
Gold acts as a long-term inflation hedge and central bank demand for gold continues to support the price. Fiat currencies are weakening, and that will raise the price of gold. The outlook is good, although the price of the precious metal is not so encouraging at the moment. If central banks, and especially the Fed, say goodbye to their restrictive monetary policy, the way is paved for new all-time highs.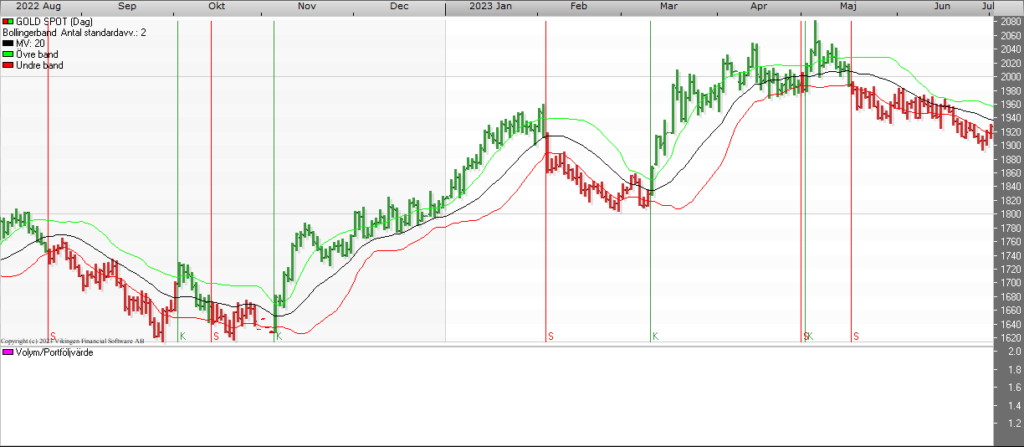 Source: Vikingen.se
About the Viking
With Viking's signals, you have a good chance of finding the winners and selling in time. There are many securities. With Viking's autopilots, price data, tables and stock prices, you can sort out the most interesting ETFs, shares, options, warrants, funds, etc.
Click here to see what Vikingen offers: Detailed comparison – Stock market program for those who want to become even richer (vikingen.se)