US stock markets close up for the fifth consecutive week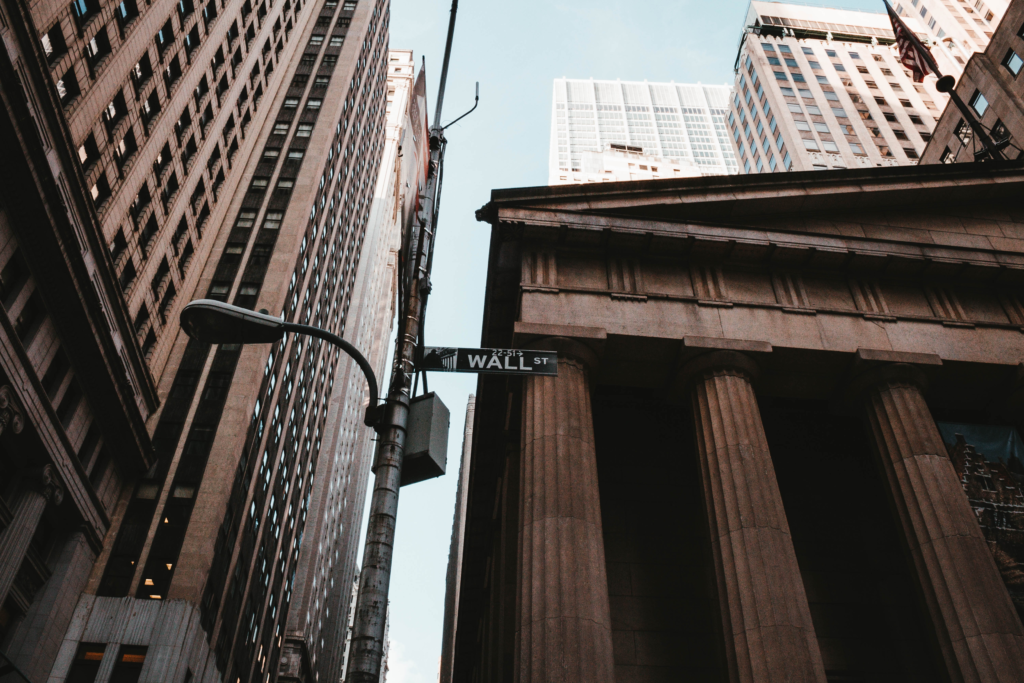 US stock markets continue to rise for the fifth consecutive week. In addition to the companies known as FAANGS, the "Next 7" have all delivered a fantastic share price increase since the beginning of the year. Next 7 includes Adobe, Salesforce, AMD, Netflix, Broadcom, Oracle and Cisco.
The exchange-traded fund called HAN-GINS Tech Megatrend Equal Weight UCITS ETF – Acc (T3KE) has successfully invested in all seven of these companies, rising 34% since the beginning of 2022.
The broad US benchmark S&P 500 index is up 2.7% for the week, while the Nasdaq rose 4%, its best week since March.
The S&P500 is up 26 percent from its bearmarket low, meaning that this index is trading at its highest level since April 2022.
US consumers' inflation expectations fell in June to 3.3% from 4.2% in May 2023.
S&P 500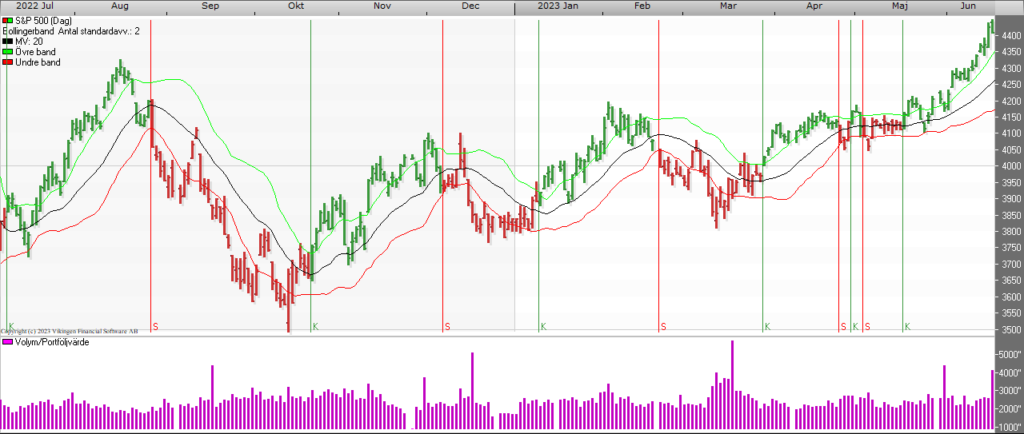 Source: Vikingen.se
Nasdaq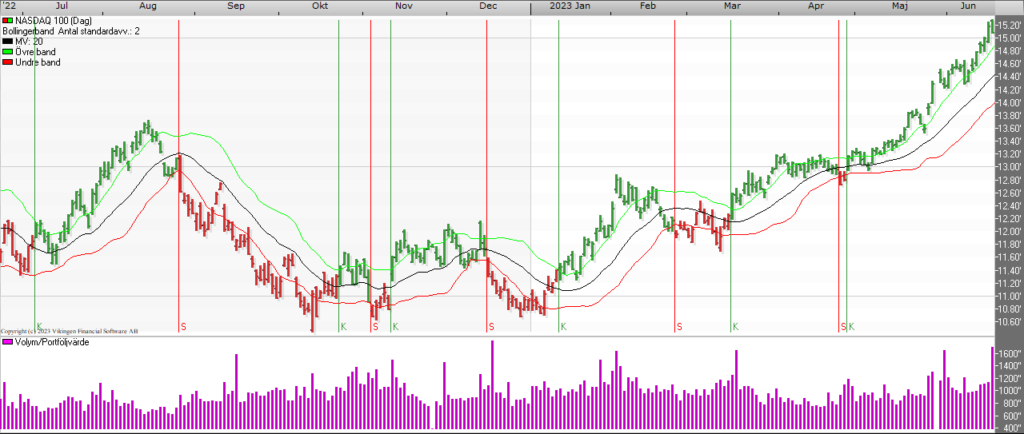 Source: Vikingen.se
About the Viking
With Viking's signals, you have a good chance of finding the winners and selling in time. There are many securities. With Viking's autopilots, price data, tables and stock prices, you can sort out the most interesting ETFs, shares, options, warrants, funds, etc.
Click here to see what Vikingen offers: Detailed comparison – Stock market program for those who want to become even richer (vikingen.se)