Stigande börs och fallande dollar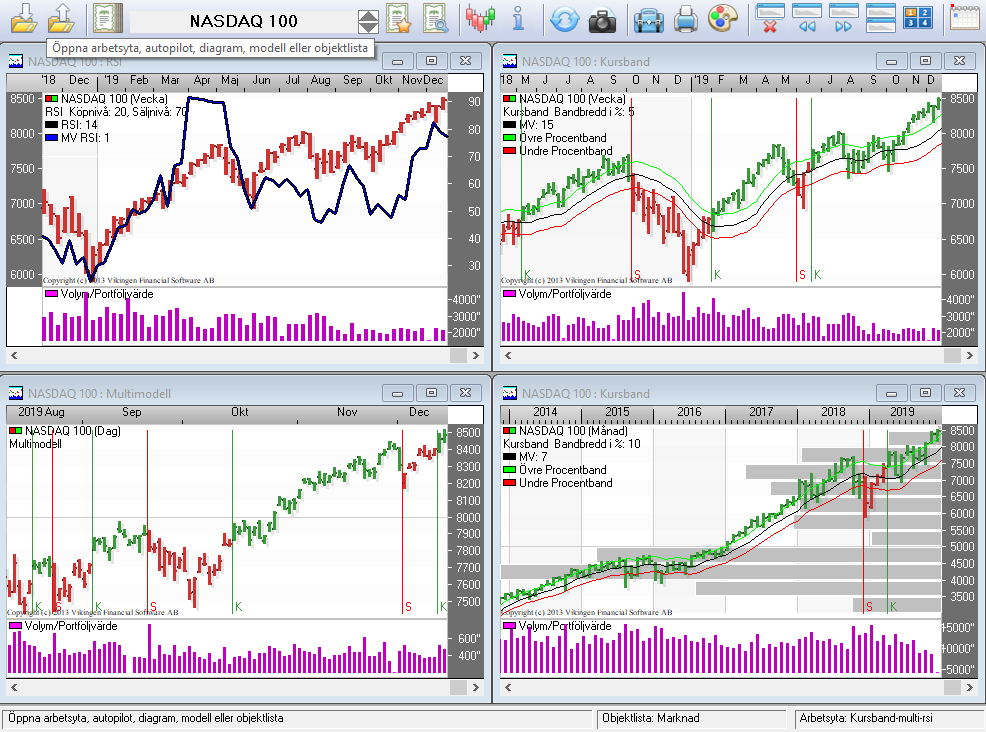 Fallande dollar
Intressant läge med stigande börs och fallande dollar. Svenska, norska och danska kronan stärks mot dollarn. Det går snabbt bättre för svenska och norska kronan.
Vilka bolag tjänar eller förlorar på det? Massa, stål och papper brukar vara känsliga för USD. Trendlinjen är bruten och Kurskanalsmodellen har gett säljsignal.
Dock är dollarn nu översåld och en kortare rekyl uppåt kan ske.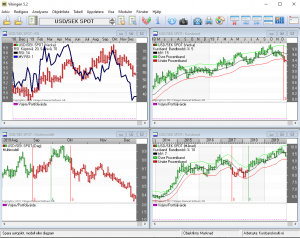 Stigande börs
Förutom en stigande börs och fallande dollar, rör sig även räntorna nedåt. Det mesta talar för en god börs, om inte något oförutsett händer. Mellandagarna brukar vara rätt så lugna.
Nasdaq börsen tuffar på uppåt. "Let the trend be your friend". Behåll så länge det ökar. Det är dagens vinster som ska täcka upp för kommande förluster.
Ett exempel är Strax. Nu är det dags för Strax. Kursen sticker iväg starkt, hög volla brukar betyda en utthållig signal. Det är förstås en högriskaktie. Bra för den som vill ha lite spänning.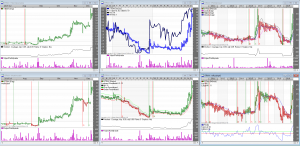 För den som är lite mer långsiktig, kan Balder vara ett bra alternativ.. Tuffar på bra, med en mycket god trend. En annan aktie som nyligen fått köpsignal är Sintercast.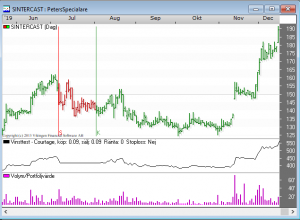 Eftersom rederiföretaget Maersks aktier går bra, är det ännu en positiv indikator på att det är bra att gå in nu när vi har en stigande böra och fallande dollar.
Generic Sweden ser riktigt bra ut nu. Haft en rekyl och är på väg upp igen. Bra trend upp. Munters group går också bra och trendar uppåt.
Mer om metoder om hur du kan hitta bra aktier och signaler kan du få genom att titta på filmer som finns på den här hemsidan. Klicka här.
Mer om Vikingens olika tillägg. Om Vikingens olika paket, från 49 till 2500 kr per månad. Årsabonnemang kostar som 10 månader.