Russian oil finds a wide-open back door to Europe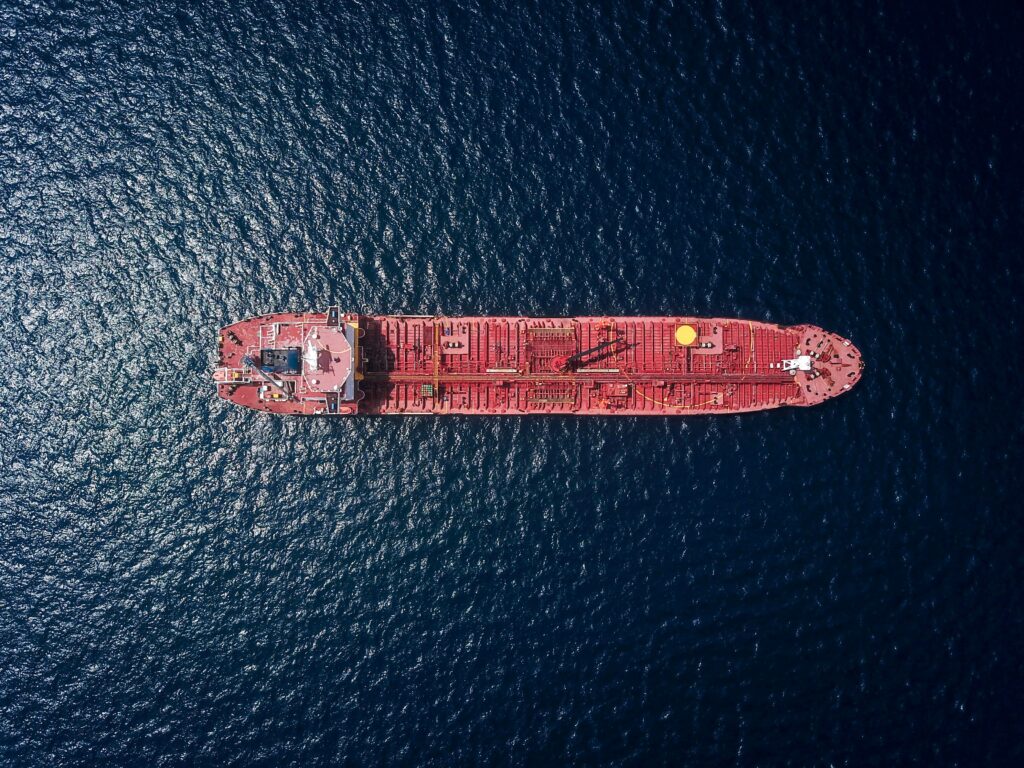 Middlemen make money when Russian crude oil finds indirect routes to the European market, argue politicians and industry insiders. In fact, it is a wide-open back door to Europe for the Russian oil that is actually embargoed. Despite this, European Commission President Ursula von der Leyen says Europe's dependence on Russian oil and gas is now history.
But others, from senior Ukrainian officials to MPs and industry insiders, say that history is still being written. Significant amounts of Russian hydrocarbons, especially oil, still flow around sanctions and into the European market, they say, generating the payments that fund Vladimir Putin's war machine.
Crude oil is notoriously difficult to track on global markets. It can easily be mixed or blended with other shipments in transit countries, effectively creating a larger batch of oil whose origin cannot be determined. The refining process, necessary for all practical applications, also removes all traces of the raw material's origin.
A complex network of shipping companies, flying the flags of inscrutable offshore jurisdictions, adds another layer of mystery. Several of these jurisdictions have been accused of helping Russia conceal the origin of its crude oil exports through a variety of means.
Unlike pipeline gas, the oil market is global. Switching and netting systems and mixing varieties is common practice. The result of the embargo is a significant increase in Russian transportation costs, a significant redistribution of income in favor of intermediaries, and some additional discount due to the reduction in the number of potential buyers.
Crude solutions?
The EU has largely banned Russian fossil fuels since the invasion of Ukraine in February 2022, with the exception of limited quantities of pipeline crude oil, pipeline gas, liquefied natural gas (LNG) and oil products.
But large volumes of Russian crude oil, which is a bigger source of revenue than gas, are still being supplied to global markets, leading some experts to suspect that they are finding their way to Europe's market through the back door.
"Since the imposition of sanctions, the volumes of crude oil exported by Russia have been more or less stable," said Saad Rahim, chief economist at global commodity trading firm Trafigura. "It is possible that Russian oil is still being resold to the EU and the West through intermediaries."
One potential route into Europe is through Azerbaijan, which borders Russia and is the starting point of the Baku-Tbilisi-Ceyhan (BTC) pipeline, operated by BP. The port of Ceyhan, in Turkey, is a major supply hub from which crude oil is shipped to Europe; it also receives large quantities from Iraq through the Kirkuk-Ceyhan pipeline.
François Bellamy, a French MEP and member of the European Parliament's Committee on Industry, Research and Energy, expressed suspicions about this route in a recent question to the Commission. Data shows that Azerbaijan exported 242,000 barrels per day more than the country produced between April and July last year – that's a large margin above domestic production, which stood at 648,000 barrels per day last month and is in long-term decline.
BP has previously been forced to deny that the BTC pipeline transports Russian oil. Crude oil deliveries from Ceyhan show a recent decline in export volume to the EU, from about 3 million tons per month (about 700,000 barrels per day) at the beginning of 2022 to about 2 million tons per month this year.
Clean operations
Meanwhile, Turkey doubled its direct imports of Russian oil last year and has refused to impose sanctions on Russian crude despite offering military and humanitarian support to Ukraine.
The Finnish Center for Research on Energy and Clean Air (CREA) warned late last year that a new route for Russian oil to the EU is emerging through Turkey, a growing destination for Russian crude oil where it is refined into non-sanctioned oil products and sold on.
On Monday, the British NGO Global Witness released a report that found that Russian oil has consistently been sold at prices far exceeding the $60 ceiling imposed by the G7 countries last December.
The fact that Russian oil continues to flow around the world is a feature, not a bug, of Western sanctions. Governments offered the fossil fuel industry a wide-open back door, and commodity traders and big oil companies are using these loopholes to continue business as usual.
About the Viking
With Viking's signals, you have a good chance of finding the winners and selling in time. There are many securities. With Viking's autopilots or tables, you can sort out the most interesting ETFs, stocks, options, warrants, funds, etc.
Click here to see what Vikingen offers: Detailed Comparison – Stock exchange software for those who want to become even richer (vikingen.se)