Did you know that you can trade cryptocurrencies on an ISK account?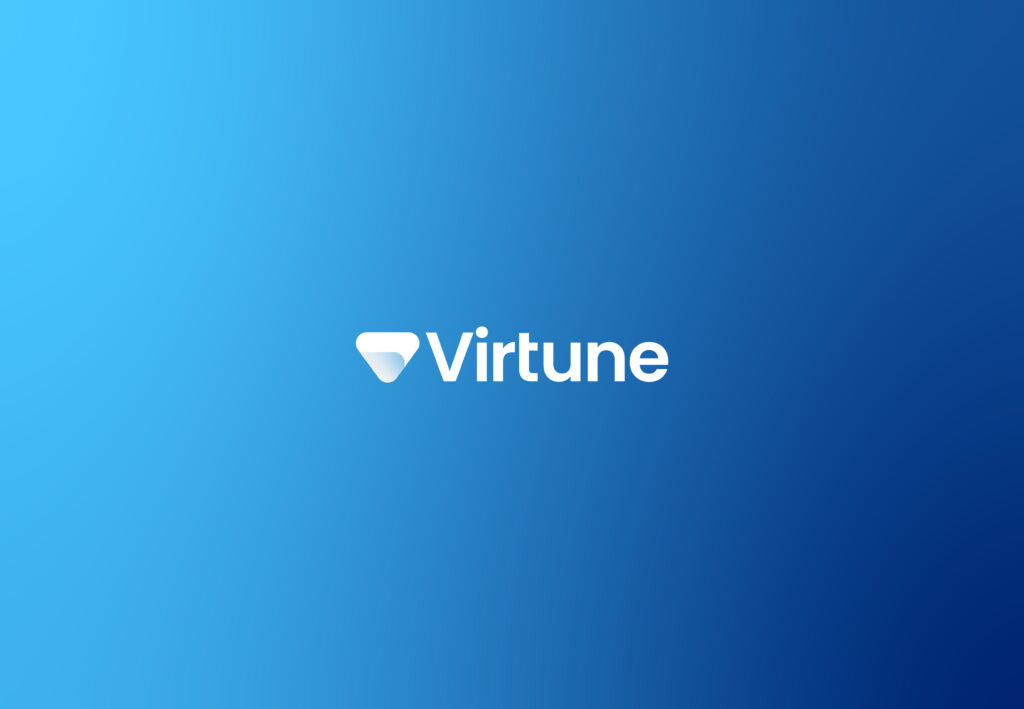 Visste du att du kan handla kryptovalutor på ett ISK konto? Slipp börs- och transaktionskostnader. Slipp tidskrävande och komplicerade deklarationer. Undvik skatt på kapitalvinster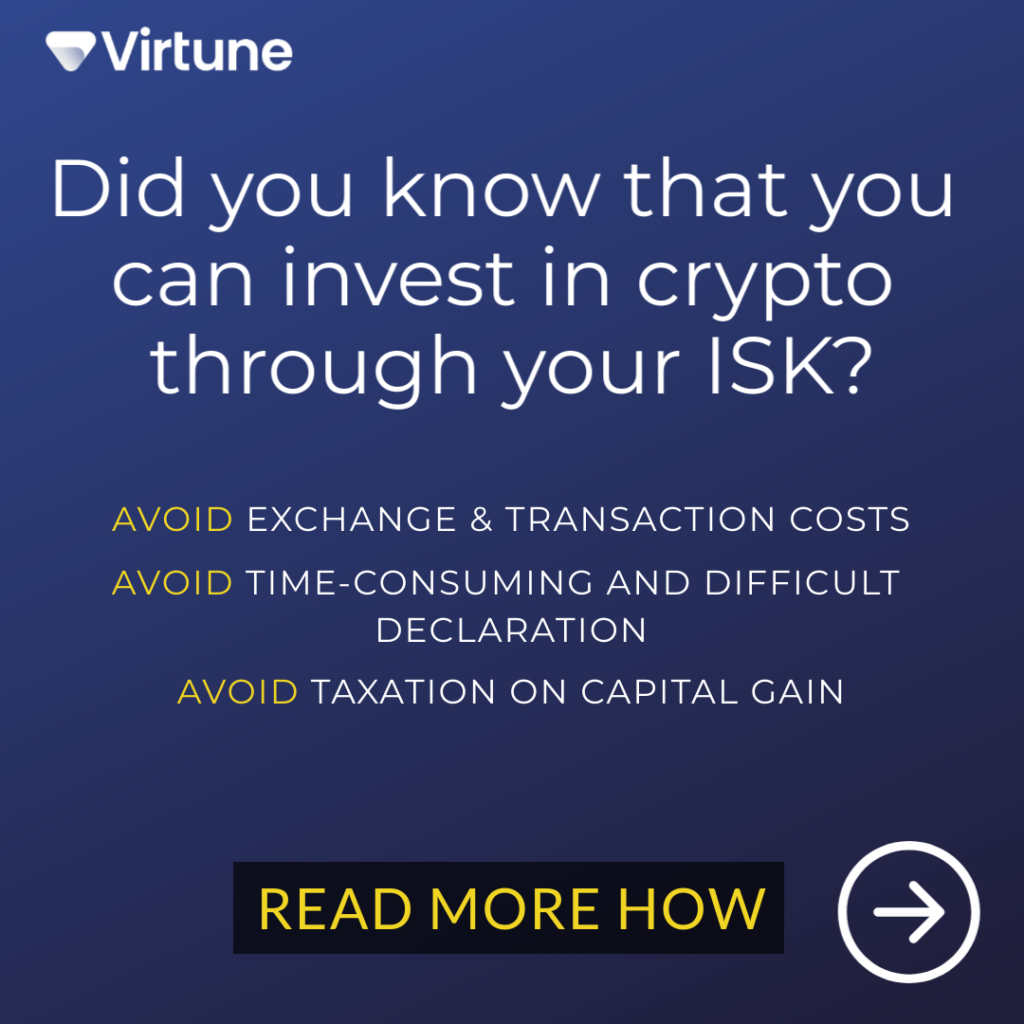 How to trade cryptocurrencies through an Investment Savings Account?
Search for Virtune Crypto.
Note that there is one SEK and one EUR option to trade.
If this is your first time trading, answer the platform's questions about cryptocurrencies to show that you understand the risks.
Now you have a broad exposure to the crypto market with a monthly exposure.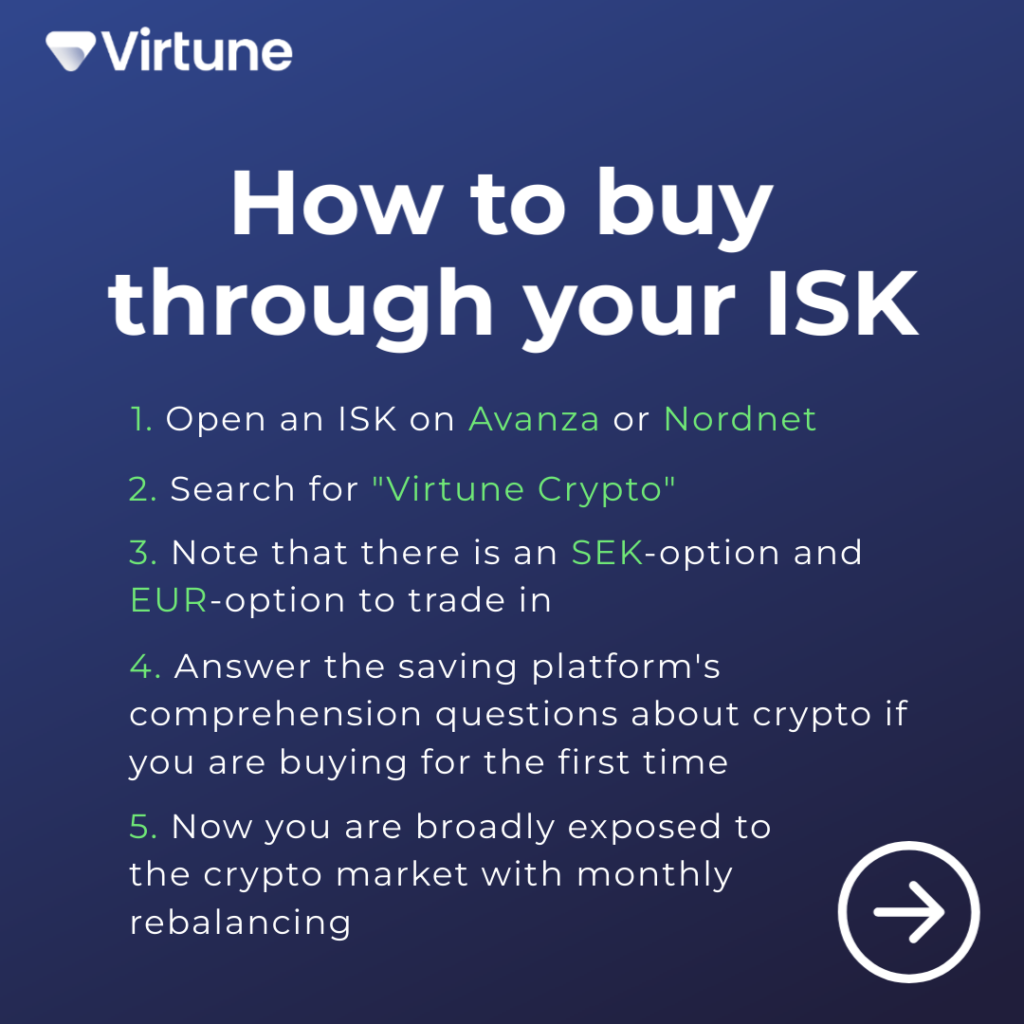 Virtune Crypto Top 10 Index ETP
En bred exponering mot upp emot tio olika kryptovalutor i en enda produkt.