Copper price in free fall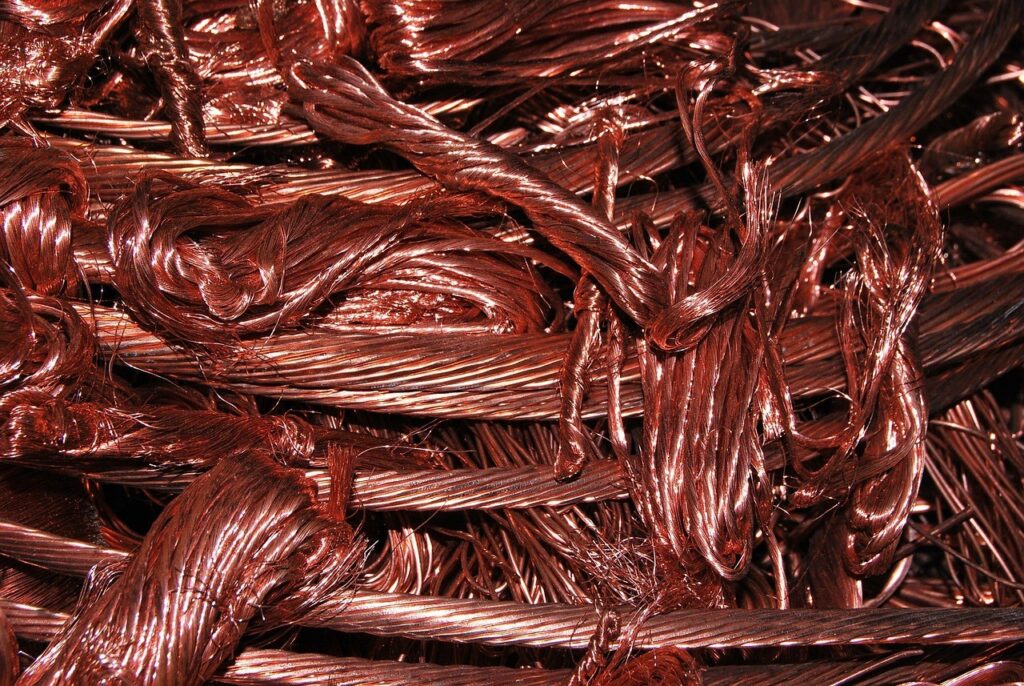 The copper price is in free fall, losing the gains accumulated at the beginning of this year. There are several reasons for this, including the fact that weak data from China's economy is helping to drive down the price of this important commodity.
The three-month benchmark copper fell 2.6 percent to $7,890.5 per ton on the London Metal Exchange (LME), dropping below $8,000 per ton for the first time since late November 2022. The decline is causing concern among major producers like Chile as copper is one of the country's biggest sources of wealth. The fall in copper prices caused the Chilean peso to depreciate 1.44% between Thursday and Friday.
Copper is considered a thermometer of the world economy because of its use in various industries, especially in manufacturing, so its demand makes it possible to obtain an estimate of the level of activity in the economy.
Slow Chinese recovery sends copper price into free fall
Much of what happens in the world's major economies is reflected in the price of commodities. China is the largest consumer of copper, so it has a crucial influence on its prices and the copper industry's forecasts.
The price of copper has fallen due to doubts about China's recovery. The latest economic data showed a disappointing result and, while not bad, it was below what would have sustained price momentum. Chinese domestic consumption data were the most disappointing, followed by those related to the housing market.
The increase in excessive optimism regarding demand for metals generated by the lifting of the zero-covid policy in China has greatly increased the value of copper from November 2022 to January this year. Currently, its price has been negatively affected by weak manufacturing and real estate figures in China, as well as tensions in the banking system in the US and Europe.
A positive signal
Besides the slow reopening of the Asian giant to fuel a sustained recovery of copper, Bank of America (BofA) also points to the weakness in Europe, and the US is not helping either. In a report released this week, the investment bank notes that buying weakened at the end of the first quarter and in the following months.
In a positive sign, the report indicates that European demand for copper is growing, contrary to earlier expectations of a slowdown. BofA's forecast for the fourth quarter of 2023 is $10,000 per ton and $4.54 per pound. Meanwhile, Cochilco estimates an average price of USD 3.9 per pound of copper this year.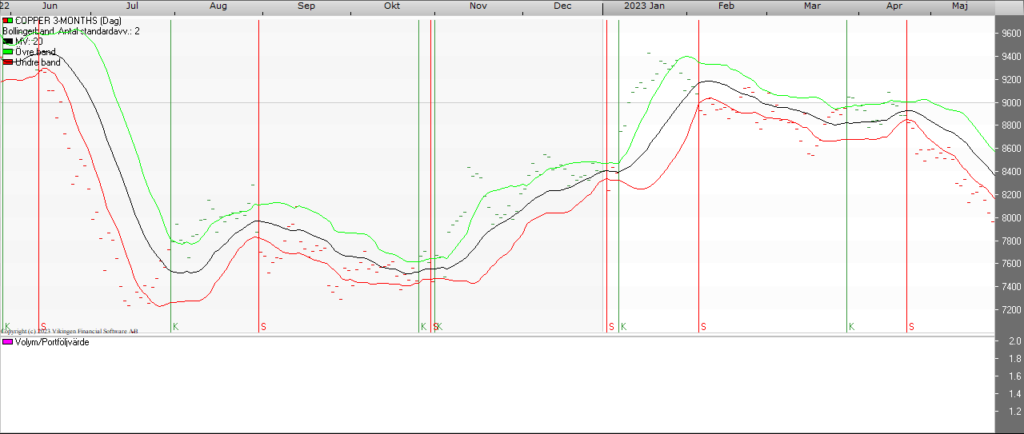 Source: Vikingen.se
About the Viking
With Viking's signals, you have a good chance of finding the winners and selling in time. There are many securities. With Viking's autopilots, price data, tables and stock prices, you can sort out the most interesting ETFs, shares, options, warrants, funds, etc.
Click here to see what Vikingen offers: Detailed comparison – Stock market program for those who want to get even richer (viki