Description
A low priced Vikingen with all models and all shares from major Swedish stock markets. Plus PPM funds! You also get fundamentals from Swedish companies such as revenue, profit, margins etc. Here you have the best models in Vikingen which makes it possible to buy and sell in right time.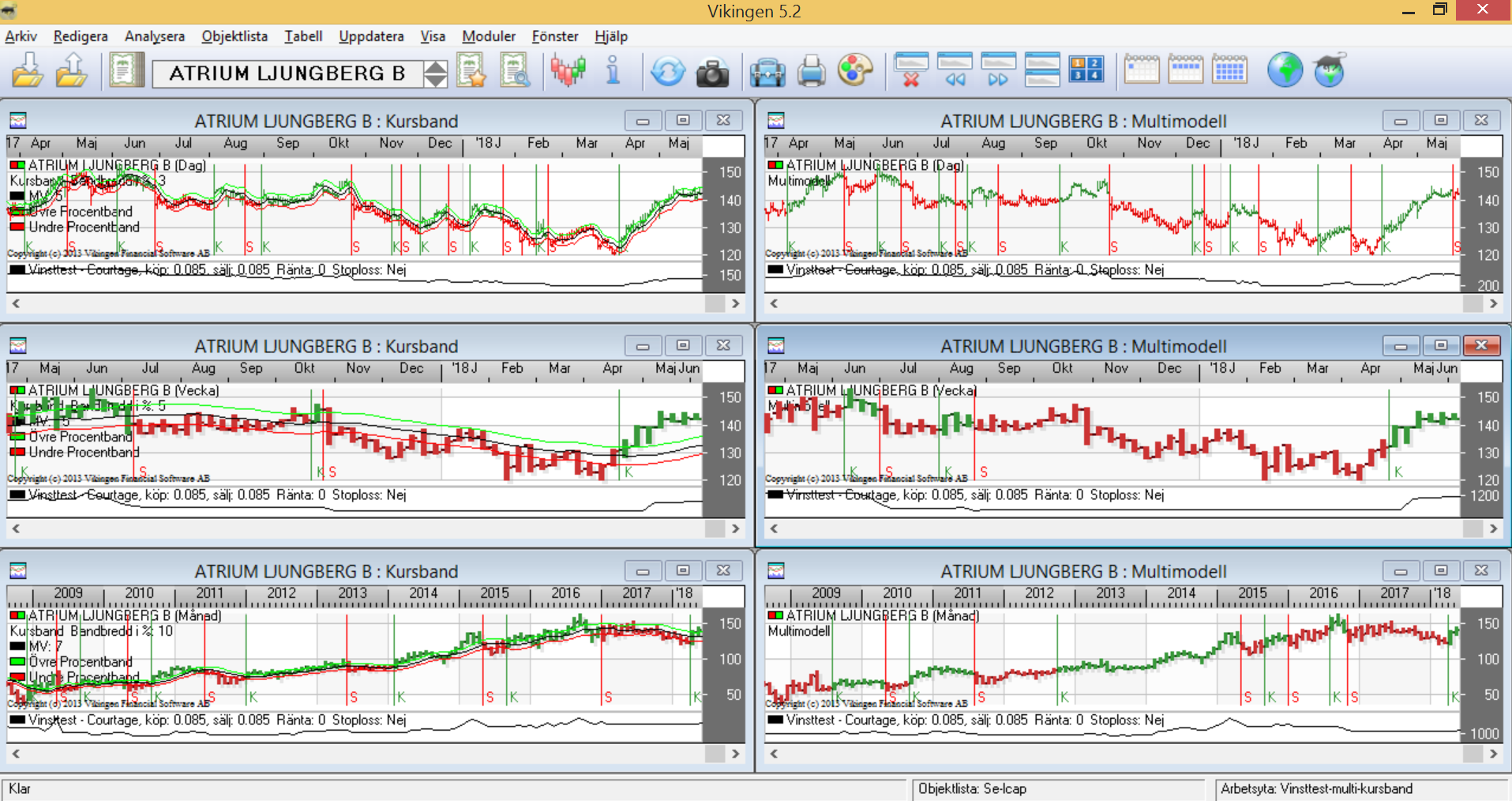 I bilden ovan går det att se resultatet för två utmärkta modeller. Har det varit bäst att bevaka varje dag eller räcker det att titta en gång per vecka eller månad?
Vikingen Standard är bäst anpassat för fonder och fundamental analys på den Svenska marknaden. Med Vikingen Standard följer Sveriges börser, fundamentala nyckeltal samt PPM fonder med utan extra kostnad.
Grundprogrammet i Vikingen-serien. Ett prisvärt alternativ.
Ingår ej: Autopiloter där datorn automatiskt letar kandidater, väl omsatta aktier i Danmark/Norge/Finland, valutor, index, råvaror, räntor
Endast Sverige, endast på svenska.